Giving new life to old buildings
Examples abound of repurposed existing structures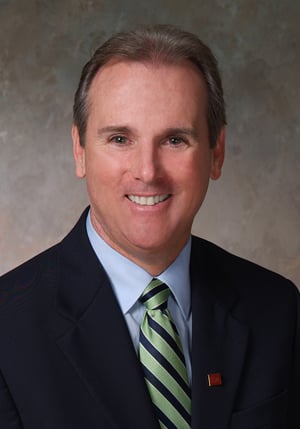 As real estate markets mature, there is less land available for new development — what we call "ground-up" development. Decisions then have to be made as to either redeveloping sites by "scraping" whatever buildings are on them and putting up new buildings, or repurposing existing buildings into something new.
In the greater Manchester market, we are seeing a little bit of each of these approaches.
In the airport area in Londonderry, the Falling Water office complex is coming out of the ground on land that has never been developed until now.
The Elliot at River's Edge is a good example of a redeveloped site. The former industrial facility that was on the site was torn down, and new structures have been going up. We may soon see another example of this on a nearby Elm Street property.
The new Market Basket on Route 114 in Bedford is another example. It has sprung up on the site of the former Golfland as well as Slammer's Sports Bar.
The medical park on South River Road in Bedford is yet another example of redevelopment. Older buildings that were either offices or homes were torn down for a new, and presumably higher and better, use.
One of the more interesting development approaches is taking an existing building and renovating it for an entirely different use. Due to the lack of land in the greater Manchester area, as well as the costs of new ground-up construction, some developers are finding ways to create new uses for old buildings. This approach also often saves historic buildings from being taken down.
The Market Basket on Elm Street used to be an industrial facility for Rockwell Automation/Allen Bradley. The building had good "bones," and it was determined that it could be salvaged and serve as the shell for the supermarket.
The location serves the needs of city residents, and the site is large enough to meet the parking needs for such a store.
Housing needs
A more recent example of this approach is the Lofts at Mill Number One in Manchester's Millyard. This 1840-vintage building served as a mill for the Amoskeag Manufacturing Company for many years, was used for shoe manufacturing for more than 30 years, and was more recently a commercial/industrial building with a variety of tenants.
Brady Sullivan Properties has converted this building into roughly 110 apartment units, meeting a demand for living space in the city, and particularly in the Millyard area.
Brady Sullivan is currently renovating a portion of Mill West on the west side into apartments as well.
In Milford, another mid-1800s mill building is being converted to apartments, in this case as 50 affordable housing units. This beautiful old brick building has seen many uses over the years, again most recently commercial uses. In fact, some commercial uses will continue alongside the new apartments, and there is even a hydropower facility in the building.
Back in Manchester, the old Queen City Motel had seen better days — it was even one of Manchester's hot nightspots for many years. Recently, it was renovated to serve as the new home of the Farnum Center, an Easter Seals alcohol and drug abuse treatment facility. The one-floor building consists of 25,557 square feet and will offer numerous services. The site can accommodate future building expansion, and the renovation of the building should help reduce crime in the area.
Incidentally, the former Farnum Center at the corner of Union and Hanover streets in Manchester is slated to be converted to an 88-bed rooming house. While this change in use is not as dramatic as the others mentioned above, it is still a good example of changing the use of existing buildings.
Finally, in Derry a former funeral home-turned-sports-medicine-clinic will now be home to a branch of Triangle Credit Union.
I'm sure that there are other examples, but these will hopefully serve to illustrate that there can be new life for old buildings.
Dan Scanlon, a senior associate with Colliers International in Manchester, focuses on business tenant representation and investment sales. He can be reached at 603-206-9605 or dan.scanlon@colliers.com.