Girl Scouts of the Green and White Mountains, 2019 AWE Award Winner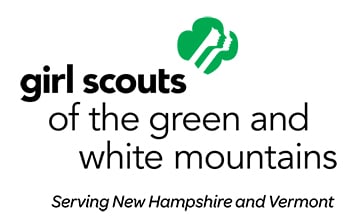 The Advocate for Women's Empowerment Award honors an individual or organization that has made a lasting impact on empowering women and girls in the Granite State. The award serves to recognize those who have made additional efforts to ensure future generations of women succeed. This year, the award will aptly be presented to Girl Scouts of the Green and White Mountains by our sponsor, Birch Hill Retirement Community.
The Girl Scouts provide powerful, year-round experiences to unleash the G.I.R.L. (Go-getter, Innovator, Risk-taker, Leader) potential in every girl, preparing her for a lifetime of leadership. The New Hampshire-Vermont council serves more than 10,000 registered Girl Scouts in more than 900 troops with the assistance of over 3,000 trained and dedicated volunteers. Programming focuses on outdoor experience, entrepreneurship and STEAM (Science, Technology, Engineering Art and Math) skills for girls ranging from kindergarten to 12th grade.