Future N.H. construction: nonresidential deals jump 181%
Big jump is a big reversal from recent trends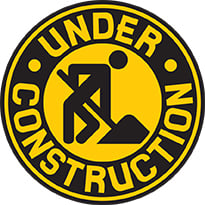 A surge in future nonresidential projects in New Hampshire fueled an overall 58 percent increase in pending construction contracts signed in August.
According to industry information service McGraw Hill Construction, the value of all contracts awarded for future construction in August totaled $224.7 million, over $80 million more than the $142.6 million recorded a year earlier.
Leading the way were nonresidential construction projects, which totaled $116.6 million in August, a leap of 181 percent from the $41.5 million total of August 2013. The surge in future nonresidential work is a big reversal from recent trends –through July, nonresidential deals were down 28 percent from a year ago.
As for the other sectors, nonbuilding construction – for highways, bridges and other infrastructure – rose 12 percent in August, to $46.5 million from last August's $41.6 million. Residential construction rose 3 percent, totaling $61.5 million from the $59.6 million recorded in August 2013.
So far this year, future construction deals have totaled $981.3 million, 4 percent more than the $947 million recorded through August 2013.