Four NH affordable housing projects awarded $6.7m in funding by Federal Home Loan Bank
133 units in four communities win support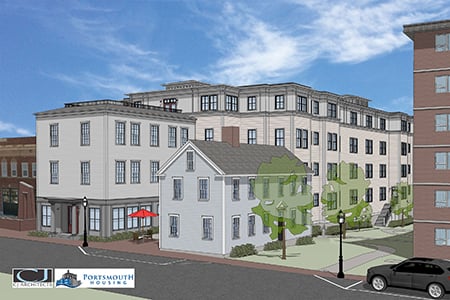 Four New Hampshire affordable housing projects with a total of 133 units have been awarded a combined $6.7 million in grants and loans by the Federal Home Loan Bank of Boston.
The support, awarded to four New Hampshire banks through the FHLB's Affordable Housing Program, is part of $46.6 million in funding given to 47 projects with 2,550 units around New England.
The grants and loans will be used to help pay construction, acquisition and rehabilitation costs. Member banks work with local developers to apply for funding, which is awarded through a competitive scoring process.
Awarded funding in New Hampshire were:
• Franklin Savings Bank, $350,000 in support of improvements at Lakes Region Community Developers' Harvey Heights Phase I project in Ashland, affecting 40 rental units. Proposed improvements include installation of a sprinkler system, upgrading the fire alarm system, window and siding replacement, improved insulation, addition of water-conserving bathroom fixtures and roofing replacement.
• Bangor Savings Bank, $439,200 in support of Avesta Housing Development Corp.'s project to rehabilitate and refinance 11 units at a rent-subsidized property in Farmington. Corporation co-sponsor is Saco Housing Development.
• Ledyard National Bank, a $729,944 grant and subsidy and a $601,000 loan in support of Twin Pines Housing Trust's Summer Park Residences Phase 2, which will include 18 rental units for seniors and individuals with disabilities.
• The Provident Bank, a $999,657 grant and subsidy and $3,650,000 loan in support of the Portsmouth Housing Authority's Court Street workforce housing project in Portsmouth. The project involves construction of a four-story building with a subsurface parking garage to create 64 low-income rental apartments.