Four IT service trends to consider
Desktop patching, file backup, cloud migration and IT governance are critical to thwart, or recover from, cyberattacks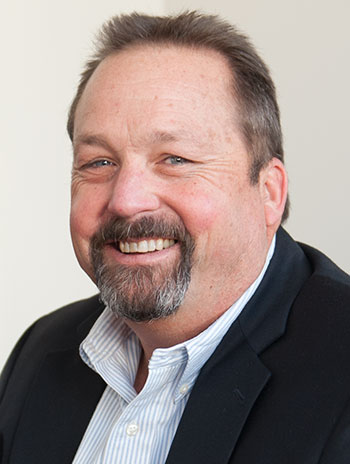 Trends in information technology are continuously changing and businesses are having to adapt to those changes. Simultaneously, businesses have to ask themselves which new trends are critical to explore and implement in order to stay ahead of cybercriminals.
Let's take a look at four prominent IT trends today's businesses must have on their consideration list.
Desktop patching — safeguard against access
One often overlooked defense measure is automatic desktop patching. Companies recently compromised by the damaging, "WannaCry" or "Goldeneye/Petya" ransomware attacks were impacted because they were running workstation operating systems that had not been properly patched and, therefore, not protected. Without patching, cybercriminals can more easily access your employees. To ensure they are prepared to be your best line of defense, it is important to provide proper security awareness training. End user training is being aggressively paired with desktop patching to serve as a one-two punch against cyberattacks.
File backup — protect from business interruption
Another trend we're witnessing is the implementation of solid file backup by companies. Much of the interest in more robust file backup is being driven by ransomware attacks like the ones mentioned above. If breached, a well-structured backup plan is the quick and easy way to return to business pre-attack timeframes. In addition, comprehensive ransomware protection and cloud-based file backup solutions automate the process and eliminate the cumbersome requirements of tape-based solutions.
The loss of critical data can happen due to simple human error, a system failure or a malware/ransomware attack. It's important to obtain secure file protection that is also cost effective and technically effective. With automated offsite cloud storage of your organization's most important files, file recovery needs can be met with little to no business interruption.
Cloud migration — create a roadmap
Many organizations are moving most of their software, infrastructure and file backup to the cloud, allowing employees to work with varying devices from remote locations outside of the office. Oftentimes, businesses have to migrate in pieces, but more and more businesses are being proactive and creating a comprehensive migration roadmap. This process allows them to know where they want to end up as they slowly move everything to the cloud. It takes due diligence and planning because it is important to know what is possible, where the risks lie, and what the financial implications may be. When the due diligence is done and the cloud migration successfully occurs, the benefits are clear. The business will have a workforce that can connect to pertinent files from anywhere at any time and from any device, which will ultimately allow the company to run more smoothly, effectively, and profitably.
IT governance — develop policies that make a difference
Last but not least, the biggest trend catching on today is IT governance. Companies are now taking the time to create policies that clearly outline how it will protect itself and its information technology from an attack. The most effective policies include: an information security policy, technology acceptable use agreement and business continuity plan. No longer do these types of plans sit on a shelf gathering dust but they are frequently reviewed, updated, and integrated into the company culture. Communicating the plan to employees and making sure they adhere to it is a critical step in creating a multi-layered IT security approach for businesses.
Today, there is no one silver bullet to prevent an IT security breach. To keep cybercriminals from attacking, businesses need to have a layered approach to security so there are multiple safeguards to stop and prevent an attack. If you are unsure which defense layers your business needs, remember that you are not alone and you will have the best chance of success when you leverage your internal IT resources and consult with experienced external teams.
Todd Molloy is the director of sales and marketing for Systems Engineering, overseeing both the company's Portland and New Hampshire sales teams. He can be reached at 603-226-0300 or through syseng.com.