Four-building NH industrial portfolio sells for $58.5 million
Sale of Brady Sullivan properties comes in a market that's 'the most active it has been in decades'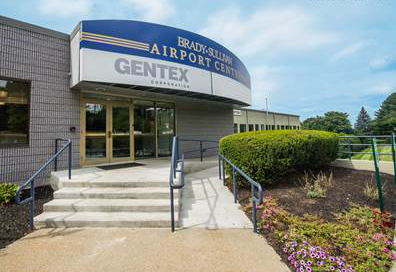 Cushman & Wakefield's New Hampshire team of Tom Farrelly, Denis Dancoe and Sue Ann Johnson partnered with C&W's Boston Capital Markets team of Dave Pergola and Brian Doherty in facilitating the sale of a four-building multi-tenant industrial flex portfolio by Brady Sullivan to Boston-based Albany Road Real Estate Partners, which also owns property in Tennessee, Georgia, North and South Carolina and Texas. The buildings – one of the largest portfolios ever sold in New Hampshire – total 593,026 square feet and were sold for a total of $58.5 million.
"We felt like it was a great time to sell," said Arthur Sullivan, principal at Brady Sullivan. "We had owned them for a while and maximized the value of these particular properties. It made sense for us to put them on the market now."
The buildings are 96.8% leased and received more than a dozen offers from institutional firms, regional funds and high net worth investors nationwide, the C&W team said.
They added that the sale shows the growing popularity of New Hampshire properties among investors seeking better returns than those achievable in major metropolitan markets.
"The New Hampshire industrial real estate market is the most active it has been in decades," said Pergola. "Industrial flex/warehouse space in particular is in high demand, especially when two buildings are located near a rapidly growing regional airport.
Two of the properties are located near Manchester-Boston Regional Airport, the Manchester Air Center, a 145,675-square-foot single-story building, and Brady Sullivan Airport Center, a two-story 151,484-square-foot manufacturing property. Also sold were 5 Wentworth Drive in Hudson and Birch Pond Business Center at 22 Cotton Rd. in Nashua.
"Investors really liked the painstakingly thorough job Brady Sullivan did of redeveloping and repositioning these trophy buildings," said Farrelly. "They also liked the idea of investing in a robust commercial real estate market in a State that has no sales, income or inventory tax, which the state markets as the 'New Hampshire advantage'."
Cushman & Wakefield has been retained by Albany Road for leasing and will continue to represent these properties for the buyer.