Former Salem state liquor store site sold for $3.9m
Nautilus Realty Group coordinates sealed bid sale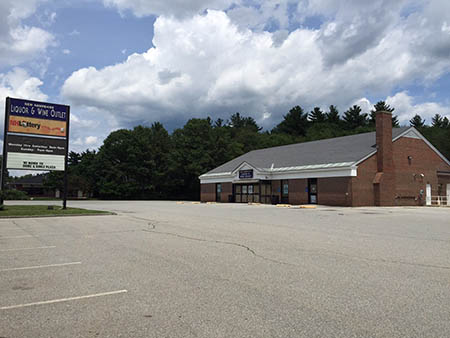 The site of the NH Liquor Commission's former store on South Broadway in Salem has been sold for $3.9 million to Emmett Horgan, owner of Rockingham Toyota of Salem.
The sale price was $700,000 more than the appraised value of the property, the Liquor Commission said.
The site was sold in a sealed bid sale coordinated by Nautilus Realty Group of North Hampton.
"Thanks to a successful collaboration with the New Hampshire Department of Administrative Services and Nautilus Realty Group, the New Hampshire Liquor Commission will be delivering millions of dollars back to New Hampshire taxpayers from the sale of the South Broadway property," said NHLC Chairman Joseph Mollica.
The Governor & Executive Council approved the sale at its Sept. 16 meeting.
"We had over 50 inquiries on the site," Christopher McInnis, principal and president of Nautilus Realty, told the Lawrence Eagle-Tribune. "There is little to no developable land left on that retail corridor on Route 28."
Originally built in 1965, the 10,748-square-foot retail store – among the busiest in the state's liquor store network — sits on 4.9 acres.
Over the last five full fiscal years the location has perennially ranked fourth in NHLC's 78 store network of retail operations with a total in excess of $112,478,766 in sales or an annual average of $22,495,753.
In June, the Liquor Commission opened the largest NH Liquor & Wine Outlet to date at 92 Cluff Crossing Rd. in Salem. The new 24,000-plus-square-foot location is anticipated to generate more than $25.7 million in annual sales – a $2 million increase over Fiscal Year 2014 figures.