Flotsam & Jetsam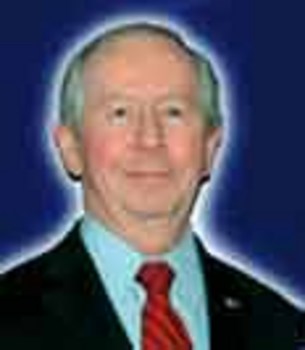 Coburn's campaign credentials
Now that he's hired Meridian Communications, the political consulting firm, to run his gubernatorial bid, Jim Coburn seems on his way to becoming the GOP gubernatorial candidate in November.
But there's still a bunch of Republicans with some nagging doubts about whether the first-term state rep is ready for prime time.
For one, his hiring of Meridian came after a series of respected Republican campaign consultants said "thanks but no thanks" to Coburn's personal requests to climb aboard the campaign bandwagon.
For another, there are concerns that the little-known candidate not only has a long row to hoe in trying to unseat a governor with 70 percent-plus approval ratings, but that, since he's so unknown, who knows if and when another shoe will drop?
It's "another shoe" because Josh Rogers of New Hampshire Public Radio reported a couple of weeks ago that Glenn DiBenedetto, Coburn's newly named campaign treasurer and a longtime business associate, was one of the plaintiffs in a shareholder class action suit filed against Hudson-based Presstek when DiBenedetto was that firm's CFO. The suit was ultimately settled as part of a package of $22 million paid to shareholders, who alleged that the firm issued false and misleading reports, misstated earnings and failed to correct inflated financial projections.
It's likely that the NHPR listening audience had no idea of DiBenedetto's role at Presstek – but neither did Coburn. "I wasn't aware of it at all," he told Rogers, even though DiBenedetto was working with Coburn during the Presstek period as well.
The biggest hurdle the Coburn campaign faces, however, may be the candidate himself.
In a February 10 NHPR report by Rogers on the state of the state GOP, Coburn – the past and future lone Republican running for governor – tried explaining why his idea of running the state like a business differed from Lynch's predecessor, one-term Gov. Craig Benson.
Benson's "downfall," Coburn explained, "is that he tried to be CEO of the state, and it's almost like you're the team leader or the coach or the inspiration for the state."
He added: "John Lynch is doing a pretty good job at that."
Sounds like a 30-second spot from here.
No 'no comment'
John Durkin, the former U.S. senator who served from 1975 to 1980, recently gave the current generation an idea of why he was hands-down the most quotable New Hampshire politician of his day.
When asked to comment about the presidential campaign of Mike Gravel — the former Arkansas senator who served alongside Durkin – he uttered: "He is the type that could catch on, though I say that without the slightest idea what he has been doing for the past 20 years."
You can lose them all
For those of you whose blood pressure climbs a few notches and goose bumps appear at the back of your neck every time you see people like Democrat Bob Shrum — and other "campaign strategists" whose last winning campaign occurred last century — spouting off on cable TV, a new book sheds some light on your ailment.
It also adds a revealing new – some might even say refreshing — dimension to former Gov. Jeanne Shaheen's personality.
Time magazine columnist Joe Klein's book, "Politics Lost: How American Democracy Was Trivialized by People Who Think You're Stupid," offers an explanation of why Democrats over the last three decades lose far more often than they win national elections. It also explains why you can get the creeps listening to people like Shrum pretend they know how election campaigns are won.
One particularly revealing episode recounted by Klein – as originally reported by Nina J. Easton in The Boston Globe – details how Shrum, during Al Gore's 2000 presidential campaign, tried his best to elbow out Shaheen, then Gore's New Hampshire campaign manager, from helping the veep prepare for an upcoming New Hampshire debate, whether or not she knew more about the Granite State than anybody else in the campaign.
Shrum "told me the debate prep was canceled," the former governor told Joe Klein. But that turned out to be a lie, as Shaheen found out when she happened upon a local church and saw the Gore campaign caravan parked outside.
After entering, "Jeannie came in and immediately came over to me," Elaine Kamarck, an aide to Gore, told Klein. "She asked, 'How long has this debate prep been scheduled?' I told her, and she said, 'That son of a bitch lied to me.' She was just furious, so I went over to Gore and said, 'You better spend a few minutes with Jeannie.' And I went over to Shrum and said: 'You guys are [expletive] sexists. You wouldn't do this with a male governor.'"
While Shrum obviously did his best to tick off a woman who in public seems as unflappable as a Daniel Webster statue, Kamarck's sexism argument doesn't quite ring true.
After all, the Shrum depicted by Klein is a "medieval courtier" who is "fanatical" about controlling sessions like debate preparation, and does his best to put himself at the center of the candidate's universe. So it's pretty likely that the campaign strategist has done the very same thing to men as well. Besides, you don't lose that many campaigns by just shutting out female advisers.
F&J TOTE BOARD
| | |
| --- | --- |
| DAVID WHEELER: | The Republican ex-executive councilor is fast becoming the "Stepfather" of New Hampshire politicians, once again rising from the political dead, this time to take his seat back from Debora Pignatelli. |
| BOB BOYCE: | In his "Profile in Courage" moment, the Republican senator from Alton is the lone vote against naming the pumpkin New Hampshire's state fruit, much to the chagrin of the 3rd- and 4th-graders who actively lobbied for the distinction. |
| JESSE BURCHFIELD: | The former campaign operative gets off with the expected slap on the wrist for filing false federal campaign financial statements that led to state Sen. Burt Cohen's abandoned U.S. Senate campaign. |
| FRED TEEBOOM: | The anti-German Nashua alderman proves once again that actions speak louder than words when he says his "apology" for uttering an ethnic slur didn't count because "there are no ethnic or racial slurs" in his publicly uttered remarks. |
| KEVIN DILLON: | The director of Manchester's airport ushers in the official era of New Hampshire Suburbanization with his successful effort to tack the Granite State onto the Boston metro area. |
| JUDD GREGG: | If the Bush administration gets its way and axes Berlin's federal prison project, does that mean the all-powerful chairman of the Senate Budget Committee is approximately in the same category as Goofy? |
It's been making the rounds…
• Maybe the national press corps finally decided to focus on the 2002 New Hampshire phone-jamming scandal because the calls finally got through.
• Was state Rep. Tim Robertson of Keene, who aborted his budding District 10 Senate campaign in order to avoid a Democratic primary, convinced by the same delegation of Dems who talked candidate Pete Duffy into stepping out of the 1st C.D. race for just the same reason?
• When you see how energetically the press asks presidential candidates about their stand on the New Hampshire primary, you know who the real losers will be if the primary goes bye-bye.
• There's no truth to the rumor that Rep. Tony "Six Cylinder" Soltani is thinking of running for mayor of Nashua following his leaving-the-scene-of-an-accident case.
• If and when RNC Chairman Ken Mehlman next comes to New Hampshire, maybe he'll want to talk about improving the state's telecommunications infrastructure.