Five public meetings scheduled on draft wetlands rules
DES proposes first complete rewrite of regulations since 1991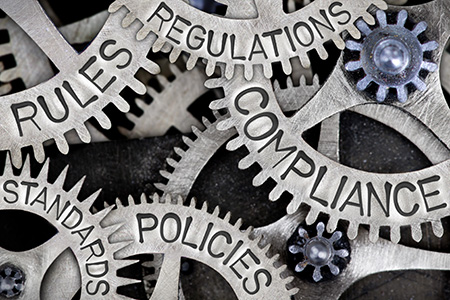 Five meetings have been scheduled to allow the public to weigh in on the NH Department of Environmental Services' proposed reform of state wetlands rules.
The agency released a draft revision of the rules on Jan. 31 – the first complete rewrite of the rules since 1991. The agency said the rewrite process included working with "partner organizations, stakeholders and concerned citizens to obtain significant public feedback on the development of wetland rule concepts, strategies and process."
The state's wetlands rules regulate a wide range of property types, including wetlands, lakes and ponds, streams and rivers, shorelines, vernal pools, coastal lands and tidal waters.
The draft proposes over 50 new definitions to provide clarity and consistency, shorten the review time for lower scrutiny approvals and expand the number of projects that qualify for streamlined review, including stream crossing projects, DES said.
According to the agency, the proposed rules aim to clarify permit processes, project classification, standard conditions, avoidance, minimization and mitigation requirements and application review standards. The proposal also includes changes to the coastal rules and updates to the prime wetlands rules.
Gov. Chris Sununu said the proposed new wetlands rules is are part his administration's "key priority" of "streamlining New Hampshire's regulatory framework."
"These efforts are the most comprehensive overhaul of wetlands rules in over 25 years, and represent a major step toward a more citizen-centered state government," the governor said.
The five public meetings are scheduled for:
• 6-8 p.m., Feb. 26, DES headquarters, 29 Hazen Drive, Concord
• 6-8 p.m., Feb. 28, NHDES Pease Field Office – Room A, 222 International Drive, Suite 175, Portsmouth
• 6:30-8:30 p.m., March 1, Laconia City Hall, 45 Beacon St. East, Laconia
• 6:30-8:30 p.m., March 5, Keene Public Library, 60 Winter St., Keene
• 5-7 p.m., March 7, North Country Resource Center, 629B Main St., Lancaster
The public comment period ends April 20.
Once the draft rules process is complete, formal rulemaking will begin, including public hearings and additional public comment period. The adoption of the revised wetlands rules is anticipated to be complete by the end of 2018.
Comments can be sent in writing to Mary Ann Tilton, 29 Hazen Drive, Concord, NH 03302. Comments may also be submitted electronically, with the subject line "2018 Wetlands Rules Comments" to: MaryAnn.Tilton@des.nh.gov.
For further information and a copy of the draft rules, visit des.nh.gov.