Five N.H. businesses file for March bankruptcy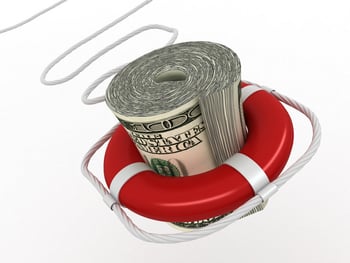 While the number of New Hampshire individuals and businesses filing for bankruptcy was up in March from the five-year monthly low the previous month, the number still marked a big drop from last year.
There were 339 New Hampshire bankruptcy filings in March — the lowest number for that month since 2008. That's 18 percent lower than the number of filings in March 2012, even though it is almost 100 more than in February of this year. It certainly is lower than the number filed in March 2010 — the high point of the recession – when there were 586 filings. The last March when there were fewer filings was in 2008, when there were 327.
Five businesses filed for bankruptcy protection in March:
• Chichester Condominium Corp., Chichester, filed March 4, Chapter 7. Assets: $0. Liabilities: $1 million to $10 million. Dismissal pending.
• Leda Lanes Inc., dba Leda's Lighthouse, aka Kegler's Den, fbda Leda Lanes Realty, Inc., Nashua, filed March 7, Chapter 11. Assets: $1,095,696. Liabilities: $4,400,998.
• Candia Sand and Gravel LLC, Raymond, filed March 21, Chapter 11. Assets: $800,000. Liabilities: $2,410,924.
Thirty Pines Properties LLC, Auburn, filed March 24, Chapter 7. Assets: Less than $50,000. Liabilities: $100,000 to $500,000. • Samson Manufacturing Corp., Keene, filed March 25, Chapter 11. Assets and Liabilities: $1 million to $10 million. – BOB SANDERS/NEW HAMPSHIRE BUSINESS REVIEW