Five keys to achieving a successful merger
Making the deal is only the first step in the process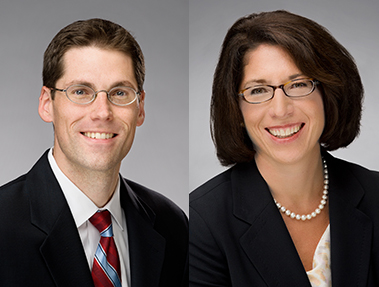 Congratulations! You have successfully negotiated a merger or acquisition. Due diligence is complete. The agreements are signed. You are all done, right? Unfortunately, no.
The work for a merger or acquisition does not end when negotiations conclude and the ink dries. Now comes the process of integrating the two firms. Here are keys to success that we have learned through supporting our clients and in our own recent experiences.
1. Make a plan: A merger is a large and complex project. Like any project, begin with a detailed plan. When our firm set out to merge with two others over the past two years, we developed detailed plans, including roles and deadlines, that considered communication, compensation, client service delivery, human resources, technology, office space, financial processes, insurance, and regulatory and legal requirements.
Mergers are often fluid projects, so plans will change. It is important to recognize that your merger project plan will evolve and must be flexible, requiring adept project management and patience.
2. Focus on culture: To become one firm, it is important to establish the organizational culture. Creating the space to discuss culture issues is a critical component best done early. Doing so will result in higher employee satisfaction, retention of employees and clients, and usually in improved earnings. Spend time discussing what is most important for each firm.
Some key questions include: What are your beliefs about this change? What are your core values? What biases are a part of the culture? Is everyone on board? Where is the resistance? What about this is keeping you up at night? What message do you feel is important to tell your team with this change?
After the deal is announced, a similar conversation should happen with the employees. It is key to remember that the integration team has spent weeks preparing for the day the change is communicated. Now it is time to focus on the employees and help them accept the change. We found in these team conversations that most employees are very worried that they will lose their job or the job becomes so different that it no longer fits them personally. It provides the opportunity to openly discuss the new and reduce anxiety of the unknown.
3. Consider your audiences: Communication is a crucial element of a successful integration. Your plan needs to include how you will inform stakeholders about the merger, when and why it is happening, and how they will be impacted. Make a plan to communicate with employees of both firms, clients, regulators, vendors (especially insurers and banks), the media, referral sources, and the community. News travels fast, so be prepared to respond quickly. In the cases of our recent mergers, we spent time brainstorming the questions we expected to hear from our stakeholders and collected them into FAQ documents that were shared with our employees. These questions included: Why are we merging? Will clients be served by the same people? Will the firm change its name?
4. Allow for change: With every change, there is a transition. Slowing down the process and allowing time for reflection produces better results. According to William Bridges' model of transition, letting go of old ways and identities raises feelings of loss of control and worry. Communicating that this is normal and talking about the transition is essential for success.
Many mergers fail because we skip to just doing the new without understanding context. The why is the creative process that leads to the new beginning. This is a point to stress when developing the core processes and systems. Leaders need to be aligned, be supportive, be transparent, address rumors, and provide opportunities for open communication. Employees need to see their leaders modeling the behaviors and values.
5. Gather feedback: Surveys and debrief sessions at 30, 60, and 100 days provide insight into the pulse of the firm and the emerging culture. Appreciating the efforts of the integration team and providing examples of how the hard work paid off as evidenced by positive staff comments is a strong form of recognition.
Mergers and acquisitions present opportunities to bring two great parts together to form a greater whole. In order to ensure a successful integration that supports the retention of employees and clients, be sure to plan for a complex process that will take time and focus – and always remember to celebrate success.
Sean Sinclair is a principal and chief operating officer of Baker Newman Noyes. Jennifer Harnish leads the firm's human resources department of the firm. They can be reached at ssinclair@bnncpa.com and jharnish@bnncpa.com.