Five common business tenant mistakes
Thinking, planning ahead of time can help you avoid them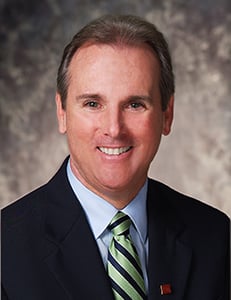 I'm not going to refer to these mistakes as a "Top 5" list because they are just a few common mistakes among many, but I have seen them happen often in my business tenant representation practice:
1. Starting the process too late
This is easily the most common mistake. While there is no hard-and-fast rule for when a business should start the search for space, it clearly needs to start sooner than 30 days before the expiration of the current lease.
I generally suggest starting one year before the lease expiration. The full process includes a needs analysis, market research, determining which buildings to tour, visiting spaces to narrow down the top choices, asking for landlord proposals, analyzing the financial aspects of the options, negotiating a lease and finally fitting up the space and moving in.
The later the process starts, the less control the business has over the process, the fewer options it has, and the less leverage it has with either its current landlord or prospective landlords.
2. Failure to plan your space
It's very important to spend adequate time up front thinking about and planning for not only current space needs, but future needs resulting from expansion.
I often recommend that a space planner be brought in, even before looking for new space in order to focus on layout and workflow efficiencies. This type of analysis can help to determine just how much space will be needed.
Once space is identified, it is absolutely critical to have a space planner help to lay it out, and to assist in looking at future needs.
3. Incomplete analysis of space costs
Tenants always want to know what the rental rate is, but that is not a complete picture of the true cost of occupying space. Tenants needs to understand how operating expenses, taxes, fit-up costs, lease incentives and moving costs (among many others) affect an "apples to apples" analysis of competing spaces.
4. Zeroing in on just one space
Sometimes tenants love the building they are in, and simply want help in negotiating a renewal of their existing lease. I usually tell them that they will have no leverage with their current landlord if they are not openly in the market looking at other spaces.
Similarly, once they identify a new space that they really like, they feel that they should focus only on that space, and not get landlords from other spaces involved in competing against one another.
5. Going it alone
My inclination is to always put this one first, but it is really true. Every business seems to understand the concept of "core competency," but somehow feels that when it comes to leasing space there is no need for help from a tenant rep specialist.
My experience in my market is that, on the whole, landlords and their own brokers are honest and reasonable, but their goal, understandably, is to get tenants to look only at their buildings.
A tenant rep's job is to assist businesses in looking at the market as a whole, providing them with the entire range of information they need to make a good business decision, and to advocate for them in achieving their goals.
Dan Scanlon, a senior associate with Colliers International in Manchester, focuses on business tenant representation and investment sales. He can be reached at 603-206-9605 or dan.scanlon@colliers.com.