FIT-NH's Beauregard to succeed Gammon at helm of Easterseals NH
Longtime homeless services advocate to begin job Oct. 31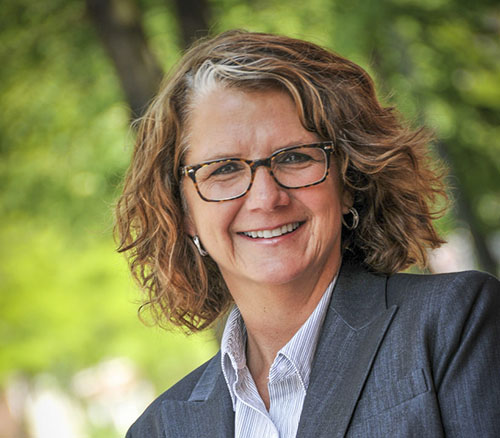 Maureen Beauregard, founder and longtime president of Families in Transition-New Horizons, will be taking over as president and CEO of Easterseals this fall, succeeding another longtime New Hampshire nonprofit leader, Larry Gammon.
The naming of Beauregard comes after a months-long national search, to find Gammon's replacement. Beauregard will take over as president and CEO of Easterseals NH on Oct. 31, the organizations said in a joint announcement.
Gammon announced his plans earlier this year to transition out of the top job at Easterseals NH, which also run Easterseals operations in Maine and Vermont. Gammon has been with Easterseals since 1971, starting there as a principal and special educator.
Beauregard founded Families in Transition in Manchester in 1991 as an organization that provided housing and related services to homeless women and families. Since then, the organization has grown significantly, expanding its geographical footprint and the kind of services it offers. In 2018, FIT merged with New Horizons NH, which operates a homeless shelter, soup kitchen and food pantry in Manchester.
"Easterseals chose Maureen because of her demonstrated ability to identify unmet needs and provide high-quality services for the most vulnerable populations within our state with innovation and compassion," said Matthew Boucher, chair of the Easterseals NH board of directors. "Given her expertise and knowledge of New Hampshire, we anticipate a seamless transition of leadership this fall, and Easterseals NH is excited to begin an entirely new chapter of leadership and programs enhancements under Maureen's guidance.
To find a successor for Beauregard, FIT-NH's board has launched a nationwide search for a new president. Meanwhile the board has appointed Lisa Allard, chief financial officer of FIT-NH, along with Cathy Kuhn, vice president of research and training and Stephanie Savard, chief operating officer to take over leadership of the organization on an interim basis beginning in October.
"I'm leaving Families in Transition-New Horizons at a good time. The financial health of the organization is strong following a recent merger between these two great organizations," said Beauregard. "Although I am embarking on a new direction, I will always seek ways in which the nonprofit community can work together to support families and individuals."