Fiscal issues should be at center of '16 campaign
Liberals, conservatives, Democrats, Republicans and independents all have a stake in fixing the debt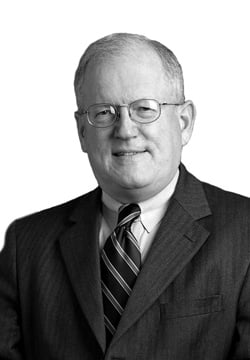 While politicians crisscross the state and talk about all sorts of issues in this off-year election, others are planting the seeds for important conversations to come.
First among the issues, in the eyes of many, is U.S. fiscal policy, specifically the continuing federal deficits and record national debt. Because of this, a new coalition of organizations has formed to raise the question of fiscal responsibility among those running for president.
A joint initiative by the Concord Coalition and the Campaign to Fix the Debt, two organizations with a similar mission, is beginning to contact New Hampshire citizens in an effort to mobilize them to confront presidential candidates.
Liberals, conservatives, Democrats, Republicans and independents all have a stake in fixing the debt. Indeed, the coalition will discuss generational responsibility as well as bipartisan responsibility for this issue, since older Americans use a disproportionate amount of federal monies on Social Security, health care and the like, and younger Americans are being robbed of their earning capacity and future economic well-being through the debt, and will be responsible for paying for it in the future.
Led by Concord Coalition Executive Director Bob Bixby and Maya MacGuineas of the Campaign to Fix the Debt, the coalition recently held meetings in Concord and Manchester.
These are among the first efforts to recruit volunteers to the cause.
Fix the Debt's founders are Erskine Bowles and Alan Simpson, a Democrat and Republican, respectively, who chaired the Simpson-Bowles Commission to come up with the elements of a "grand bargain" to balance the budget and start reducing the debt.
Chaired by former New York Mayor Michael Bloomberg, former New Hampshire U.S. Sen. Judd Gregg and former Pennsylvania Gov. Ed Rendell – two Republicans and a Democrat – Fix the Debt's steering committee includes such notables as Kent Conrad, Pete Domenci, Sam Nunn, Alice Rivlin and other former officeholders and officials in the federal government.
In its explanation of "why our nation's fiscal future should be front and center" in the 2016 election, the coalition notes that the nation's future economic stability is threatened by policies that have created a debt of record proportions and will create an economic situation that will diminish prosperity, limit the next generation's future and threaten America's place in the world.
There is a structural problem caused by rising health care costs, an aging society and a tax code that does not address the nation's needs properly and needs to be changed. Because structural problems mean that deficits are here as part of the nation's process, the solution is to change the structure.
The leaders of the coalition recognize that in order to bring these issues before candidates in a way that will require answers requires public education, public involvement and the efforts of ordinary citizens to ask presidential hopefuls about the debt and deficit in an intelligent manner. Therefore, they are focusing on Iowa and New Hampshire as places to get the message out. They believe this may be the last chance to affect the federal budget before four more years pass.
If candidates can be persuaded to face the deficit and debt as a problem, recognize the need to come up with a plan to fix it and make it a part of their platforms, this campaign will have accomplished a great deal.
What are the obstacles? First, debt and deficit issues are not "sexy." Second, there are those on the left who think that any discussion of reigning in federal spending threatens the rights of the poor and elderly. Conversely, there are powerful forces on the right who pound candidates severely when anyone agrees to discuss taxes as part of fiscal policy reform.
Fear of these kinds of responses has a tendency to keep candidates in their partisan corners, either refusing to talk about cutting entitlement programs on the one hand or countenancing discussion of tax reform on the other.
A powerful coalition of voters needs to arise to persuade candidates that there is just as much danger in refusing to face the fiscal issues as there is in talking about them. Given the size and resources of those opposing such discussion, this is a formidable task.
All New Hampshirites should learn about the debt and deficit, listen to the Campaign to Fix the Debt and the Concord Coalition, participate and speak up.
Their country, their children and their future depends on it.
Those interested in contacting someone to volunteer to help in this effort or having a speaker describe the issue at a civic club or meeting, can contact Chase Hagaman, New England Regional Director of the Concord Coalition in Concord or send him an email at chagaman@concordcoalition.org.
Brad Cook, a shareholder in the Manchester law firm of Sheehan Phinney Bass + Green, heads its government relations and estate planning groups.