Financial woes threaten Seacoast assisted living facility
Sanctuary at Rye declares bankruptcy, awaits decision on sale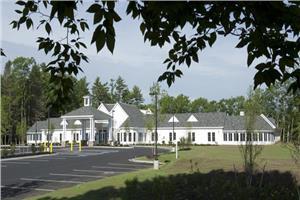 Sanctuary At Rye, a Seacoast assisted living facility that specializes in memory care, declared bankruptcy last week, but there is a buyer in hand, meaning that its 35 residents and 71 employees will be able to stay put, if all goes according to plan.
Still, the facility with $16.6 million debt and losing money daily, is in danger of foreclosure and could shut down if the sale isn't approved over the next few months, according to Sanctuary's Chapter 11 reorganization papers filed April 25 in U.S Bankruptcy Court in Manchester.
"Our intention is to keep this place going, and to make the transition for the residents and families as smooth as possible," said Alice Katz, the restructuring officer brought in last August to turn the facility around.
Northbridge Companies, a regional assisted living company based in Burlington, Mass., is the buyer in hand, according to Katz and bankruptcy attorney Peter Tamposi, under the name NBR Acquisition Rye LLC.
Northbridge's runs 15 elder facilities in all, including one in Milford, NH, serving 850 residents in New England.
But at this point, Northbridge's $9.65 million offer is a "stalking horse" bid, with the hope of attracting a buyer who will pay even more. That buyer, however, will have to be someone with a license to run an assisted living facility, according to the filing, and will have to pay at least $300,000 more, with Northbridge getting $250,000 of that as a breakup fee for its trouble.
Community Loan Fund investment
The initial bid is far short of what is owed.
According to the filing, the two entities filing bankruptcy – Sanctuary Care LLC, which owns the land, and Sanctuary at Rye Operations LLC – have less than $5.4 million in assets, but $16.6 million in liabilities. Most of that debt is held by two entities: Camden National Bank, which has a $12.7 million first mortgage on the property, and the NH Community Loan Fund, with a $3.8 million equity loan secured by the property. The rest of the money is owed to unsecured creditors who are not likely to get any of their money back.
Camden agreed to the sale, and the Loan Fund didn't have a say in the matter, according to the filing.
For the Loan Fund, this is a rare but strong hit on a $108 million loan pool, of which as much as $15 million is used for business finance lending and investment. But John Hamilton, who heads the fund's business finance program, said that the $3.8 million potential loss is not as large as it sounds, since it includes side investors who put their own individual money at risk. He declined to disclose how much the Loan Fund was on the hook for.
"Our lending has been overall very successful," said Hamilton said. "We have a 1.38 percent default rate, so this is real outlier."
That success rate is particularly good considering that "we are used to working with borrowers that the banks don't look at," he said, and that the reason he took the risk in the Sanctuary case is that "it created good-quality jobs for under-skilled workers. That is our mission."
Sanctuary's financial problems weren't caused by government cutbacks or industry woes, said Katz, who blamed the bankruptcy on prior management.
"Taking care of frail, elderly people is very difficult and they encountered a decline in occupancy," Katz said. "New leadership there has been an excellent improvement. Our recent reviews have been excellent."
Income at the facility has fallen, according to the filing, from $4.7 million in 2015 to $3.4 million in 2016. In nearly the first five months of the year, the facility took in $1.25 million in revenue.
But it's not just a case of management, said Tamposi. "It's just overleveraged. It's overbuilt. It's just too nice a place for too few residents. Whoever gets this is going to get a great deal."
A hearing on some emergency motions to keep Sanctuary at Rye open is scheduled for Thursday, May 4. If the court approves those motions, the filing said that Sanctuary has enough money to keep operating June 15 and until July, if a buyers forwards an extra $75,000.