Fidelity lays off scores of workers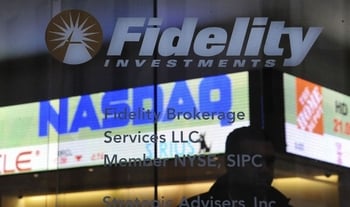 MERRIMACK – Fidelity laid off an estimated 150 people at its Merrimack facility Wednesday, in the first of two previously announced companywide layoffs prompted by the global economic crisis.
Fidelity spokesman Vin Loporchio would not release the exact number of affected Merrimack employees, but said the percentage was "in line" with a 2.9 percent cut nationwide. The Merrimack facility employed about 5,400 before the job cuts were announced.
The Boston-based investment company said last week that it would lay off 2.9 percent of its United States work force this month and an undisclosed number early next year.
The combined cuts will represent a work force reduction of less than 4 percent, spokeswoman Anne Crowley told the Associated Press last week. That would work out to about 1,288 of the 44,440 employees nationwide.
According to Loporchio, affected employees will remain on the payroll through Dec. 31 and then receive severance packages based up their salary and years of experience.
"We have developed a generous package for the employees affected by this decision that is above and beyond what most firms provide," he wrote in an e-mail.
Laid-off employees will also be offered three months of outplacement services, including job training and access to office space with a business phone, computer, e-mail and Internet service, Loporchio said.
The cuts were expected to affect management and lower-level jobs but no fund managers or analysts.
Fidelity has said the layoffs are a response to declining markets that have eroded mutual fund assets and the fees Fidelity earns from that core business.
"Global economic conditions and the unsettled nature of the world's stock markets all year long have required businesses around the globe and across all industries to examine their operations and make adjustments," a statement released last week said.
In a letter distributed to employees Nov. 6, Fidelity President Rodger Lawson said recent market volatility has hurt company revenue and led him to accelerate cost-cutting plans that otherwise would have been phased in.
Fidelity's Merrimack campus opened in 1996 after purchasing property at 2 Contra Way from 1980s computer giant Digital Equipment Corp. The facility is one of 11 throughout the U.S. and Canada.
Merrimack saw a round of layoffs as recently as June, although the company declined to say how many jobs were lost.
As of Sept. 30, Fidelity had $1.4 trillion in managed assets and $3 trillion in custodied assets. That's down from managed assets of $1.6 trillion and custodied assets of $3.4 trillion at the end of 2007.