Favorite Foods' recipe for success
Somersworth-based restaurant supplier utilizes solar energy, sustainable methods to fuel its business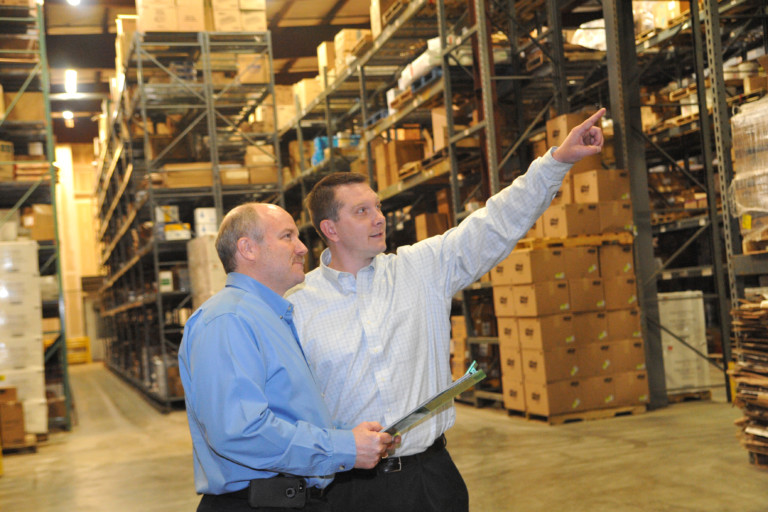 Chris Barstow has a philosophy that has served his company well for more than a quarter-century: "If we help our customers do more business and become more profitable, then we will reap the benefits."
Barstow is president and CEO of Favorite Foods, the Somersworth-based restaurant supply company that has carved a profitable niche in a highly competitive industry that includes giants such as Sysco, US Foods and Performance Food Group.
With annual revenue of about $37.5 million, the 53-employee revenue firm provides supplies to local, independent restaurants as well as some state prisons, military installations, private schools and food manufacturers.
Barstow, a Pennsylvania native, was working in Silicon Valley as a high-tech distributor for Texas Instruments when his brother, Jeff, founded the company. When he went on a Maine vacation to visit his brother, he was already at a career crossroads.
"I was frustrated because I'm not a corporate guy. I hated dealing with layers of bureaucracy to get a decision made," he says.
A few months later he took a 75 percent pay cut (his wife, Petra, took on three jobs to maintain things at home) and became the company's second employee, but not the most knowledgeable one. "I knew literally nothing about the industry, except that I liked to go out to restaurants. I knew distribution, but not as it related to foodservice," says Barstow.
The brothers started with an empty 5,000-square-foot warehouse in Portsmouth and no clients. Then they got an order for a case of paper towels from an ice cream shop in Maine. "We ordered two cases because we figured someone would want another. That was how our inventory got started and how it continues to grow today, through customer need," explains Barstow.
In 1999, the company moved to its current location in Somersworth, which has grown to a 50,000-square-foot warehouse. Chris and Petra later bought the shares owned by his brother and father in 2008, and the company remains private and family-owned.
Barstow is not just notable for his entrepreneurial spirit; Favorite Foods installed the largest roof-mounted solar array in New Hampshire to generate electricity.
"We're very excited to have the system online," Barstow says. "We're always looking for ways to be greener, and this was a huge step forward in that direction."
Additionally, all of its trucks run on biodiesel and the company has reduced its waste by 75 percent through an extensive recycling program of all plastics and cardboard. Lighting has been upgraded for maximum efficiency with motion sensors playing a huge role.
Recently, controls were installed on the refrigeration system, resulting in about 70 percent fewer defrost cycles and running evaporator fans more efficiently, further reducing electricity consumption.
Barstow says the most gratifying compliment he has received from a client sums up the Favorite Foods way of doing business. "A restaurant owner told me, 'We wouldn't be here today if it wasn't for you.'"
NHBR's Sustainable Entrepreneur series is run in partnership with the Green Alliance. To learn more about the alliance, visit greenalliance.biz.