'Family-friendly' bills weighed at State House
Workplace issues gain some traction in Concord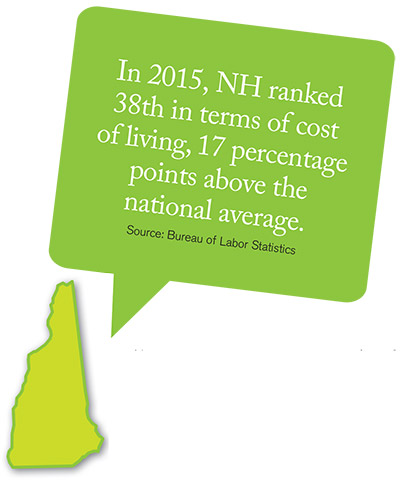 The concept of family-friendly workplaces started as a voluntary idea, not necessarily because it was the nice thing to do, but as perks that helped companies attract and maintain workers in a competitive environment as well as help boost their productivity.
The White House talks about it, as do the United Nations and some presidential candidates, and some business schools are even including it in their curriculum.
But in the last few years, lawmakers are doing more than talking about them.
They are acting.
Not at the federal level, however. Congress rarely acts nowadays on anything, much less something perceived to be supported by labor. In the last two years, two "family-friendly" bills have been introduced — the latest by New Hampshire's two female U.S. senators — and they have not made it past the introductory stage.
But across the country, states and municipalities have passed 43 family-friendly laws, according to the National Partnership for Women and Families.
Flexible scheduling
Until now, there has not been much activity in New Hampshire, unless you count a bill passed in 2014 that put some more teeth into pay discrimination laws by allowing workers to share how much they earn. Bills on breastfeeding accommodations, paid sick days and paid family leave have gone nowhere, except for a study bill on the latter passed in 2013.
But this session, several bills attempt to address at least some of the issue. At the top of the list is a measure sponsored by Sen. Dan Feltes, D-Concord, which would give employees the right to request flexible working arrangements.
Under Senate Bill 416, workers would be able to request such changes as working at home or job-sharing, as long as they are not "inconsistent with business operations." The employer wouldn't have to grant the request, but, if the request is denied, reasons would have to be given in writing about why the change would interfere with business operations.
The bill also would prohibit a company from retaliating against the employee in any way after the request is made.
"It is to have the conversation," testified Feltes at the bill's Jan. 19 public hearing. "It's a very light touch."
The second part of the bill would require employers to give workers 14 days notice of their work schedule, thought it does give an employer the right to change that schedule due to "events beyond the employer's control."
"It gives some predictability to your schedule so you can plan your life," Feltes said.
That way, someone can set up doctor's appointments or make child care arrangements in advance, said Amanda Sears of the Campaign for a Family Friendly Economy. That's imperative in today's workforce, she said. Back in 1968, half of U.S. families had a full-time parent at home, usually the mother. Today, said Sears, 69 percent have two parents in the labor force.
But what could constitute predictability for the employee could be "rigid" to the employer, countered Curtis Barry, a lobbyist for the NH Retail Association. "This could actually deny flexibility for an employee who needs a last-minute time off," he said. An employee might have to tend to a sick child, "but cannot get the time off because (the employer) can't schedule someone for that slot."
The bill's caveats aren't comforting, he said.
"Who is to say it's out of my control or not? The law says you must provide the schedule, and if you change the schedule, you could be in violation of the law."
Most businesses already allow this, noted Sen. Jeb Bradley, R-Wolfeboro. "It's difficult to conceive of the need for a statute on the books mandating that employers and employees should talk to each other," he said.
But to Josh Levs — a former CNN and public radio reporter and the author of "All In," a book advocating a more family-friendly workplace — that mandate is precisely what is needed.
He pointed to a survey that indicated that more than half of employers think they offer flexibility, while less than a third of employees do.
"Workers aren't asking. Why aren't they asking? Because they are afraid. Instead, when they can, they are leaving, and you know how much it costs to replace a worker that leaves. That hurts business. This bill will take that fear away."
Bradley did indicate he might support the bill if it was "stripped down" to just include the anti-retaliatory provisions.
Minimum wage
Employers would like a little flexibility too. That's why they are pushing House Bill 1252, sponsored by Rep. Laurie Sanborn, R-Bedford, which would allow companies to pay workers every two weeks, as opposed to weekly.
Currently, it is illegal to do so without the state's permission, a fact so little known that more than 60 companies were cited for doing so last fiscal year.
But the bill has received some pushback from the AFL-CIO and NH Legal Assistance, which argued that low-wage part-time workers with shifting schedules might have to wait three weeks before they are compensated for their front-loaded hours, making it difficult to plan.
And there is a larger proportion of women with families among low-wage workers, argued those backing a minimum wage increase, particularly for tipped workers. House Bill 1346, sponsored by Rep. Jacalyn Cilley, D-Barrington, would increase those wages to the minimum wage by 2020.
Currently, tipped workers are paid 45 percent of the minimum wage, or $3.27 an hour. Cilley pointed to statistics, gathered by Restaurants Opportunity Center United, that show that 80 percent of restaurant workers are women, and a quarter of those are mothers.
The restaurant industry has vehemently opposed this change, arguing that this would drive up wages and force restaurant owners to lay off the very workers the bill is trying to help.
Similar arguments surfaced over two minimum wage bills. New Hampshire doesn't have its own minimum wage, so it defaults to the federal wage of $7.25, a rate that has not been changed since 2009. Thus the Granite State has the lowest in the region, with Massachusetts, at $10 an hour set to go up to $11 next year.
A bill proposed by Sen. Donna Soucy, D-Manchester, which would increase the minimum wage to a full $12 with no phase-in. It would take effect 60 days after passage, a proposal that critics said seemed to be made more to score political points.
That 60 percent increase would result in a small restaurant's payroll going up nearly $100,000, said Mike Somers, president of the NH Lodging and Restaurant Association.
"To have this fall in your lap in 60 days – this would put them out of business," he said.
But a bill sponsored by Rep. Ed Butler, D-Hart's Location, does reach out to the business community. The raise is smaller – $9.50 an hour – and wouldn't be fully realized until 2019.
He also proposed an amendment that would exempt those under 17 from the law, bowing to those who argue that such a wage is primarily a training wage for kids.
The chair of the House Labor Committee thanked him for bringing in a "reasonable" minimum wage bill, but Butler is under no illusions.
"I don't think it's got legs," he said.
Future agenda
If the 2016 family-friendly agenda seems a bit limited, that could change over the next few years, if organizations like the Campaign for a Family Friendly Economy and MomsRising have anything to do with it.
For MomsRising, the agenda includes bills like Medicaid expansion, which is at the top of the organization's list this session.
"That's sucking the life out of everything right now," said Christina D'Allesandro, who heads MomsRising in New Hampshire.
And then there is a bill that provides seed money for college savings accounts, for those that don't have the intellectual or financial wherewithal to set one up themselves, even though this wouldn't happen through the workplace.
Minimum-wage bills are important, since a larger percentage of low wage workers are parents, but "other groups have that covered," but she said other activist groups are working on supporting those measures.
The Campaign for a Family Friendly Economy is bypassing the Medicaid expansion fight to concentrate on issues like the minimum wage.
Both MomsRising and Campaign for a Family Friendly Economy are relatively new, and expect to push their own bills in 2017 rather than just pick and choose what is out there this session.
Amanda Sears, director of the Campaign, won't say what it has in store, but D'Allesandro said her organization would like to focus on two issues.
One would expand the Family and Medical Leave Act. Already, a bill is being sponsored this year that would lower the threshold for school employees, allowing more seasonal and part-time workers to take advantage of it. D'Allesandro would like to make it universal for all employees, including businesses with under 50 employees, which are now exempted.
She would also like to follow up on a study committee looking at paid leave financed by both employer and employee contributions, similar to the way Social Security is funded.
The other goal is a limited number of paid sick days, "as a benefit to for all employees."
"New Hampshire is ripe for these changes," she said.
Business groups may not agree with that, but it is certainly ripe for a debate.