FairPoint upgrades broadband service in 13 NH towns
Expansion enables speeds of up to 25 Mbps and first-time access to the fiber optic network for some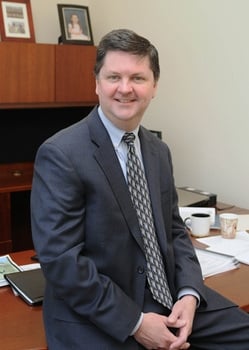 FairPoint Communications has completed the broadband expansion projects in 13 New Hampshire towns, providing them with faster speeds and in some cases first-time access to its 18,000-mile fiber optic network, the largest fully-owned and managed fiber-based network in northern New England.
As a result, improved broadband speeds are available to more than 14,000 locations across the state. In Manchester and Pelham, more than 5,100 locations have been impacted, with some locations receiving broadband service for the first time.
"Broadband access enhances the way we live, learn, and work providing New Hampshire residents the opportunity to engage and transact far beyond the borders of the Granite state," said Pat McHugh, New Hampshire state president for FairPoint, in a press release. "Families rely on broadband access and businesses need it to compete, so our team knows how important it is to complete these projects."
To help support expansion and operation of broadband services in high-cost areas, in 2015 FairPoint accepted Phase II of the Federal Communication Commission's Connect America Fund.
These locations will now qualify for download speeds of up to 25 Mbps2, based on the distance from the customer location to FairPoint's servicing equipment, enabling customers to stream high-definition video, browse the web or participate in online gaming.
Since April 2008, FairPoint has invested more than $900 million in its communications infrastructure and technology to bring broadband to northern New England, including building thousands of miles of new fiber optic network across the region. FairPoint's fiber-based, high capacity network offers customers a better, faster way to communicate.
The projects in the following 13 towns are funded either through CAF Phase II, the Company's own significant direct investments or a combination of both:

AUBURN
CANDIA
GILFORD
LACONIA
LEBANON
LINCOLN
MANCHESTER
MILAN
MILTON
PELHAM
RAYMOND
STRAFFORD
WOODSTOCK

In Hillsborough County, portions of the following streets in these towns have been upgraded:

MANCHESTER
BURNSEN AVE
CURRIER DR
CUTLER LN
DANFORTH CIR
EASTERN AVE
EDWARD J ROY DR
FLEMING ST
FOGG CT
FOXWOOD CIR
HIGHWOOD DR
KARATZAS AVE
LAGRANGE AVE
LINDA LN
LINDSTROM CT
LINDSTROM LN
OLD WELLINGTON RD
SHEPHERD RD
TENNYSON DR
TREBOR DR
WELLINGTON RD
WIND SONG AVE


PELHAM
ALBERT ST
ALEXANDRA DR
ANDREA LN
ANGUS WAY
APPLELEAF RD
ARLENE DR
ATWOOD RD
BALCOM RD
BEARHILL RD
BENOIT AVE
BLACKSMITH LN
BLUEJAY LN
BOULDER LN
BRIARWOOD RD
BRIDGE ST
BROOKVIEW DR
BROWN AVE
BUCKEYE DR
BURNS RD
BUSH HILL RD
BUTTERNUT DR
CARLISLE LN
CAROL DR
CARRIAGE CIR
CHRISTOPHER LN
CLARK CIR
CLAUDINE DR
COLLINS WAY
COLONIAL DR
COREY DR
CRANBERRY LN
CRESCENT CIR
DALE AVE
DAVID DR
DEBBIE DR
DEER HILL CIR
DIAMOND HILL DR
DOGWOOD CIR
DUTTON RD
ECONOMOU AVE
EDWARDS DR
ELLSWORTH LN
EMPIRE RD
FLETCHER DR
GAGE HILL RD
GALA CT
GARLAND DR
GAUDET LN
GAUTHIER WAY
GLADYS ST
GLENSIDE DR
GOLDEN BROOK DR
GOLDFINCH DR
GORDON AVE
GRANDVIEW RD
GRANITE DR
GREELEY RD
GREENWOOD TER
GUMPAS HILL RD
GUMPAS POND RD
HANCOCK LN
HAYDEN RD
HEARTHSTONE RD
HEATH ST
HEATHER LEE LN
HEMLOCK DR
HERITAGE RD
HICKORY HILL RD
HINDS LN
HOBBS RD
HOLSTEIN DR
HOMESTEAD RD
HUTCHINSON BRIDGE RD
INDEPENDENCE DR
INWOOD RD
ISLAND POND RD
IVERS GROVE LN
JEFFERSON AVE
JENNIFER DR
JEREMY HILL RD
JONATHAN RD
KATIE LN
KENS WAY
KIRLIN PL
LANE RD
LEMERE DR
LINCOLN ST
LINDA AVE
LISA TER
LIVINGSTON RD
LONGVIEW CIR
LUANN LN
MADISON AVE
MAGNOLIA DR
MAIN ST
MAMMOTH RD
MARSH RD
MAY LN
MAYFLOWER LN
MEADOWVIEW RD
MEGAN CIR
MELISSA CIR
MERCURY LN
MICHELLE AVE
MILL RD
MILLSTONE RD
MOECKEL RD
MONTICELLO DR
MONUMENT HILL RD
MOSSEY LN
MOUNT VERNON DR
NANCY AVE
NASHUA RD
NOELA AVE
OAK HILL DR
OLD BRIDGE ST
OLD COUNTY RD
OLD GAGE HILL RD
OVERLOOK DR
PARTRIDGE BERRY LN
PELHAM TER
PINEWOOD DR
POND VIEW RD
PONDVIEW DR
PRIMROSE LN
PRISCILLA WAY
QUAIL RUN LN
R BRIDGE ST
RITA AVE
RIVER BEND LN
ROBERT ST
ROCKY HILL RD
SANDY CIR
SAWMILL RD
SCOTLAND RD
SEAVEY RD
SHELLY DR
SIMPSON MILL RD
SIMPSON RD
SKY VIEW DR
SPRINGDALE LN
STEPHANIE DR
STEVENS RD
SYCAMORE ST
TALL OAKS DR
TALLANT RD
TENNEY RD
TERRACE CIR
THEODORE AVE
THOMAS AVE
TIMBER LN
TINA AVE
VALLEY FORGE DR
VALLEY HILL RD
VALLEY VIEW RD
VELMA CIR
VETERANS PARK WAY
VILLAGE GRN
VISTA DR
WASHINGTON ST
WEBSTER AVE
WHITETAIL LN
WILLIAM DR
WILLOW ST
WINDHAM RD
WISTERIA WAY
WOOD RD
WOODBURY AVE
WOODLAWN CIR
YARDE DR
YELLOW WOOD DR