Face to face with New Hampshire's heritage
Reflections on the contributions of the Craig family and Art Grant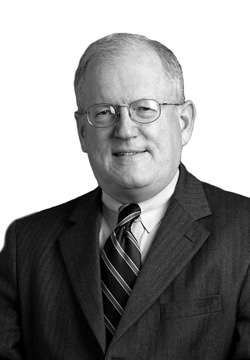 I recently attended a board meeting at which Gov. Maggie Hassan was outlining her plans for New Hampshire. One of her aides was seated next to me at the board table, and we made small talk as we awaited the start of the meeting. He said his name was Will Craig, and I asked him where he grew up. Manchester, he answered. I then asked if he was related to the Craig family of attorneys, and he indicated he was named for the patriarch of the family, attorney William H. Craig.
This was a sobering thought for me, as I told him I now knew three generations of his family involved in New Hampshire civic and professional life.
The Craig family is one of those multi-generational clans that are a fixture of life in Manchester and the state. Bill Craig, the older of several siblings active in the city, is brother of attorney Thomas Craig, an active personal injury attorney. Bill was graduated from Saint Anselm College in 1949, went to law school and returned to Manchester to practice. He has been active in Democratic politics, serving in the Legislature repeatedly, rising to minority leader, and served as the Kennedy administration's U.S. attorney from 1961 to 1963.
He has been a major force in representing health care institutions, helping Catholic Medical Center, the former Optima Health, and other not-for-profits, as well as being a key player in subsidized housing law, which is a major specialty of his.
Still active, Craig's automobile can be spotted outside of his office on North Elm Street in Manchester from early morning to late afternoon, most work days. Those who have gotten to know Bill Craig as a fellow attorney have great affection for him personally, and respect for him professionally.
Craig's son Jim (Will's father) has followed in his father's footsteps. An accomplished trial attorney himself, Jim Craig also served as minority leader of the New Hampshire House and was a candidate for the Democratic nomination for Congress several years ago. Recently, he was appointed and confirmed as New Hampshire's labor commissioner. Jim Craig has contributed to the civic life of the city, serving on the boards of several not-for-profit organizations, such as the Farnum Center.
The Craig family tradition is being carried forward by Will Craig. It is clear that he is a bright and able young man, engaged in assisting his boss, the governor, but also impressing those he meets and who receive his card and promise to help if he is needed, just one phone call away.
It is families like the Craigs who bring tradition, dedication and continuity to political and government life in New Hampshire and are part of its heritage.
*****
Also recently, I renewed my acquaintance with another long-term contributor to the good of his state, W. Arthur Grant. From 1963 to 1980, Art Grant was assistant to the president, secretary of the university system, and administrator of the board of trustees of the University System of New Hampshire. He was participating in the preparation of an oral history of his experiences working at UNH and USNH.
His perspective on the history of the state university is unique.
Brought up in Newport, Grant did not know he was going to college when he was graduated from Towle High School, until the principal took him into his office, and upon discovering Grant was not planning to go on to higher education, called the legendary Jere Chase, then director of admissions, and arranged not only admission, but also financial aid so Grant could attend.
After a rocky start, Grant performed well and was graduated with a degree and Army commission.
After the Army, Grant pursued a career in journalism and started a family, only to be offered at job at UNH in the news bureau, and soon became assistant to President John W. McConnell, a seminal figure in the development of the university, who served from 1963 to 1971 and oversaw the affiliation of UNH, Plymouth and Keene State colleges.
Grant witnessed the challenges of the late 1960s at UNH, with governance changes, student activism, student strike, anti-war demonstrations, and all of the other unsettling events that characterized that period.
Now a resident of Havenwood in Concord, Grant remains sharp, his memory clear, and his observations perceptive. By having his history recorded, it will be available to those who come after in administrative and board positions at UNH, Keene, Plymouth and the university system, many of whom do not have the history or perspective to understand what has come before, knowledge that is valuable in doing a good job in leading into the future.
Brad Cook, a shareholder in the Manchester law firm of Sheehan Phinney Bass + Green, heads its government relations and estate planning groups. He also serves as secretary of the Business and Industry Association of New Hampshire.