Examining the race to fill Ray Burton's seat
Special Executive Council election will have ramifications for the entire state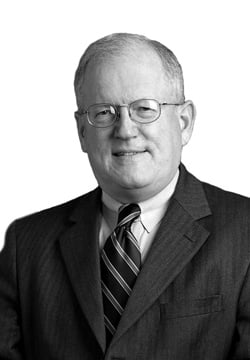 The March 11 special election to fill the Executive Council District 1 seat held for decades by the late Raymond Burton has a number of interesting and historic aspects.
Burton, a moderate Republican from Bath, a real North Country town, got along well with governors and Executive Council members from both parties, with a minimum of partisanship. He was one of two Republicans on the present Council, along with Chris Sununu.
Following the Republican primary election in January, which had a very small turnout, Joe Kenney, former officeholder and candidate for governor, emerged as the nominee, beating more moderate candidates Mark Aldrich of Lebanon and Christopher Boothby of Meredith.
Kenney, a resident of Wakefield, labeled a tea party Republican by Democrats, is from the conservative wing of the GOP. In the Democratic Party, there was no primary contest, with Grafton County Commissioner Michael Cryans of Hanover, but a native of Littleton, the only candidate.
However, from a geographical perspective, all of the candidates running from both parties were from the southern part of the district, which covers about two-thirds of the territory of the state, and includes all of the towns and cities from the Canadian border in the north, to Claremont and Laconia and the communities in the Lakes Region and Upper Valley.
Burton was a zealous advocate for the far northern part of New Hampshire, so those in Burton's neighborhood will be looking closely at the candidates and eventual winner to see how knowledgeable and dedicated to the north the new representative will be, and the winner will have to prove himself once in office if he wants to be elected to a full term in November.
In a demographically and politically changing part of the state, it will be interesting to see how much party and philosophy matter in the March 11 election.
Predictably, representatives of the two parties quickly labeled the candidate of the other party. GOP Chair Jennifer Horn labeled Cryans "a typical tax-and-spend liberal who is bought and paid for by the union bosses and special interests that are propping up his campaign." She offered no facts to back up this rather harsh assessment.
Similarly, Democratic Party Chair Ray Buckley wasted no time to blast Kenney, a respected member of the military who still serves, as an extremist: "His reckless brand of Tea Party ideology would put women's health care at risk, cost the state millions in taxpayer dollars, and cut investment in critical priorities like education and roads." As with the GOP statement, no facts were presented to substantiate these assertions.
Interesting in any Executive Council election are the positions candidates take on issues when running. For example, candidates are asked if they are "taking the pledge" to oppose broad-based taxes. The fact is that the pledge is irrelevant, as the council members are not legislators, but part of the shared executive, along with the governor, and cannot vote on taxes, nor can they veto legislation, which only the governor can do. Therefore, representing the interests of constituents, assuring representation from each district on boards and commissions, getting a fair share of contracts and other less "sexy" issues than legislators get to address, often are the focus of council campaigns.
Cryans is a businessman and also a Grafton County commissioner, serving for 16 years along with Burton, who held that position in addition to the council. While from different parties, they worked cooperatively and became friends, as Burton often did with those of both parties. Indeed, in the last election, Burton crossed party lines to endorse Cryans over his Republican opponent.
In the present election, in which both candidates will indicate why each is the most worthy successor to Burton, Cryans undoubtedly will stress not only the past Burton endorsement, but the present endorsement he has received from Burton's siblings. Interestingly, all of Grafton County is in District 1, and its voters are used to voting for Cryans, election after election.
Kenney, on the other hand, will stress his experience in state government, his military service, his hard work, and advocate for Republican retention of a seat that Burton assured be kept in the GOP's hands for so long. He undoubtedly also will have an impressive list of endorsements.
Given the fact that the election is to be held on town meeting day, turnout (in towns, at least, if not in the cities in the district) should be helped by meeting attendance. History buffs know that the New Hampshire presidential primary for years was held on town meeting day in order to enhance turnout and save money.
In a demographically and politically changing part of the state, it will be interesting to see how much party and philosophy matter in the March 11 election. The identity of the winner will make a difference for New Hampshire, and especially District 1. Voters there should take it seriously, and be sure to vote.
Brad Cook, a shareholder in the Manchester law firm of Sheehan Phinney Bass + Green, heads its government relations and estate planning groups. He also serves as secretary of the Business and Industry Association of New Hampshire.