Examining the Granite State political landscape
A look at how the candidates are performing in the calm before the storm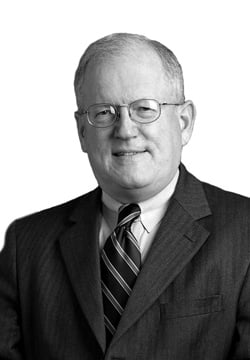 In the midst of summer, most New Hampshire voters are not thinking about political campaigns while most candidates are putting up signs and trying to get the voters' attention. This year, nearly every position is eligible to be contested, either in the primary or general election (U.S. Senator Kelly Ayotte getting the only pass).
So, in early August, what does the field look like? From top to bottom of the ballot, here is my unscientific take.
The Governor's race is all about the Republican field until after the primaries in September, incumbent Maggie Hassan having no opposition in the Democratic Party. For most voters, nothing is going on. Republicans Andrew Hemingway, a very conservative and young activist, and retired businessman Walter Havenstein may be doing a lot of spadework, but it is invisible to the average voter. Since neither has much name recognition, the hurdles the eventual winner of the primary will face are substantial, especially against a first-term governor, since New Hampshire voters almost always return a governor to office for a second term. Havenstein got publicity from his hearing at the state Ballot Law Commission, which established his qualifications to run for the corner office. Governor Hassan, criticized by some for her leadership style and lack of obvious and large accomplishments, also has little negative baggage on substance or style. This one still has to develop.
In the United States Senate race, Senator Jeanne Shaheen is the clear frontrunner. She is running ads trying to present a positive image of accomplishment, has stressed joint efforts with Senator Ayotte on a number of issues that do not involve partisan difference and, as a former Governor and state senator, has a long record of accomplishment.
However, in a year when voters nationally express less than great enthusiasm for the state of world affairs, and the leadership of President Barack Obama is nearing full lame-duck status, incumbents cannot be overly confident, and Senator Shaheen obviously is taking the election seriously, even though national commentators do not list New Hampshire as a toss-up opportunity for a Republican seat pick-up in the GOP's effort to gain control of the Senate.
On the Republican side, a fascinating race is taking place for what may be the opportunity to lose to the incumbent. Former Massachusetts Senator Scott Brown has hit the airwaves with well-funded ads stressing his New Hampshire connections and roots, his military record and support of Veterans issues. He is presumed to be the front-runner, because of name recognition, funding and support from the GOP establishment. The carpet-bagger label, along with opposition to Brown from conservatives who believe he was a "Massachusetts liberal GOP Senator" because of his voting record, are his down-side.
More interesting is the race to be the alternative to Brown. Jim Rubens – former state senator from Hanover, anti-gambling activist, campaign reform advocate and environmental student – has been running an issue-oriented campaign that is hard to categorize ideologically, although he has carefully positioned himself as a fiscal hawk, interested in righting the budget ship.
In contrast to Rubens is the candidacy of former New Hampshire United States Senator Bob Smith, recently returned from Florida. Smith, an ideological conservative and "Constitutionalist, whatever that means, has a quirky record of criticizing fellow Republicans, has left and rejoined the Republican Party and has been reported in the Union Leader as having lost none of his spice. In his 70s, Smith's signs are the same as those he used in prior Senate and House races, and give observers a sense of déjà vu! Smith is seeking to get the right-wing Republican vote, and has received endorsements from many such activists.
While Brown has sought to make this a Brown-Shaheen race and largely has ignored his opponents, it will be interesting to see what the voters say about that in September, after they focus on the race.
In races for Congress, the two Democratic incumbents will be re-nominated and then face uncertain chances, due to the national feelings about Congress in general and the Obama Administration in particular. In the First District, Dan Innis is a new face who has been impressing many with his sharp presentation, in his GOP primary race against frequent candidate Frank Guinta, who does have better name recognition as a former Congressman and Manchester mayor. In the Second District, none of the GOP contenders is making much noise yet, although Gary Lambert seems to be getting recognized as the most serious contender. Annie Kuster's name recognition will be hard to overcome unless there is a lot more activity in that race.
At the Executive Council level, the present 3-2 majority held by Democrats could be affected if this year is a "wave" election year, meaning one in which uninspired Democrats stay home and Republicans vote in stronger numbers. If that happens, the Republicans could pick up one or even two seats. That same analysis holds for the State Senate and House. There will be a new House Speaker no matter which party wins control, and that is one to watch.
Of course, these are just mid-summer night's musings and when the voters wake up, come home from vacation and focus after Labor Day, anything can happen — and often does!
Brad Cook, a shareholder in the Manchester law firm of Sheehan Phinney Bass + Green, heads its government relations and estate planning groups.