EPA mulls changes to pharmaceutical waste rule
Proposal would revamp, simplify regulations for health care facilities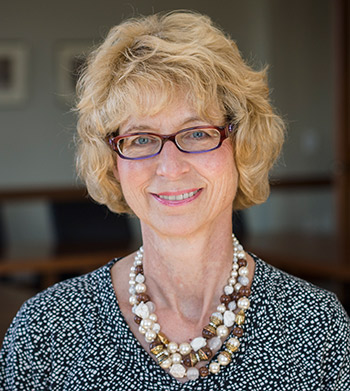 New Hampshire's health care facilities should keep an eye on a proposed federal rule that could fundamentally change the way that hazardous waste pharmaceuticals are handled.
The U.S. Environmental Protection Agency is working on a complete overhaul of rules that treat many waste pharmaceuticals as if they were industrial waste, despite real differences. In addition, the proposal would tackle water contamination problems by imposing a blanket prohibition against discharging hazardous waste pharmaceuticals into sewer systems. The proposed sewer ban would cover all regulated health care facilities, including hospitals, pharmacies, doctors' offices and long-term care facilities, regardless of size.
Under existing hazardous waste rules, disposing of pharmaceuticals, packaging and dispensing equipment often triggers a host of regulatory requirements if certain criteria are met. Commonly dispensed pharmaceuticals like warfarin (Coumadin) can fall within certain hazardous waste categories that severely limit storage, transportation and disposal options. Some pharmaceuticals, like phenobarbital, are also regulated concurrently as controlled substances, bringing them under conflicting federal rules that focus on preventing diversion.
As new pharmaceuticals are brought to the market, it can be a daunting task for even the largest health care facilities to determine whether waste product and packaging must be managed as hazardous waste and what rules apply when expired product is returned through reverse distribution.
Furthermore, facilities like hospitals and pharmacies that generate very small quantities of certain hazardous waste pharmaceuticals each month can be bumped into the most stringent tiers of environmental regulation as a result of low regulatory thresholds. They can be subject to hazardous waste training, planning, inspection, storage, recordkeeping and reporting requirements that were meant for large industrial waste generators rather than decentralized health care operations.
Compliance can be difficult and noncompliance can lead to government enforcement.
The EPA's recent attempt to simplify how health care facilities must manage pharmaceuticals that qualify as hazardous waste includes several aspects worth highlighting.
First, the EPA would create an off-ramp for some health care facilities to avoid the most stringent levels of waste management requirements that would otherwise be triggered. Even though the current regulatory scheme requires pharmaceuticals to be counted towards a health care facility's total quantity of hazardous waste, the proposal would remove hazardous waste pharmaceuticals from the equation and impose separate requirements tailored to the health care setting. If adopted, this revision could substantially reduce the regulatory burden for some health care facilities that are currently subject to the full range of hazardous waste management obligations.
Second, the proposal would conditionally exempt pharmaceuticals concurrently regulated as controlled substances to provide some regulatory relief from duplicative and often conflicting requirements, while still addressing concerns about diversion.
Third, pharmaceutical containers and packaging would be regulated differently to avoid unnecessary waste and disposal costs where little risk is present. Existing requirements like triple-rinsing to ensure that pharmaceutical residues in containers are removed before disposal would not apply in some circumstances. For example, some fully dispensed containers and vials could be exempt from the hazardous waste rules and could be thrown in regular trash without pre-rinsing.
Fourth, for health care facilities taking advantage of reverse distribution as a way to obtain manufacturer credit for unused and expired pharmaceuticals, the proposal would provide clarity on whether certain pharmaceuticals could be returned for credit or whether they must be managed as hazardous waste. For example, a pharmaceutical that is more than one year beyond its expiration date or that has been opened and repackaged would have to be managed as hazardous waste. The proposal also clarifies the respective regulatory obligations of health care facilities and reverse distributors.
Finally, the proposal to ban flushing hazardous waste pharmaceuticals into sewer systems would apply to all reverse distributors and health care facilities covered by the rule, regardless of other regulatory exemptions that might be applied. The ban would take effect immediately upon the rule's effective date and would apply in every state, regardless of whether a state administers its own hazardous waste rules, as New Hampshire does.
According to the EPA, the ban would prevent over 6,400 tons of hazardous waste pharmaceuticals from entering local waste water treatment plants, which are not designed to handle this type of waste.
The EPA is still in the process of reviewing comments on the proposed rule and could make further revisions before taking final action. New Hampshire and other member states in the Northeast Waste Management Officials' Association have generally supported the proposed changes, although it is not certain whether New Hampshire would incorporate some or all of the federal revisions into the state's hazardous waste program.
In the meantime, New Hampshire's health care facilities will need to follow existing rules while preparing for the prospect of a new approach to managing hazardous waste pharmaceuticals.
Maureen D. Smith, a director at Orr & Reno and chair of its Energy & Environmental Practice Group, can be reached at msmith@orr-reno.com.