Energy needs: the PSNH/Northern Pass perspective
The information provided at a recent gathering was startling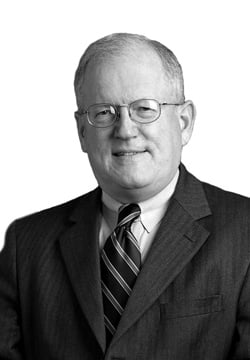 The energy needs of New Hampshire have been a recurring technological problem for years. They also have figured prominently in the political history of New Hampshire for the last 50 years.
At the end of the "supply chain" of energy, New England has few natural sources, at least when it comes to fossil fuel sources. Yet its needs are substantial.
Natural gas currently supplies a disproportionate amount of the fuel supply in New England, but there is a limited capacity in the pipelines bringing that source to New Hampshire and New England from Canada and the Midwest.
New England governors have recognized the problem. What to do about it is the technical and legal challenge.
All of this was the subject of an interesting presentation on March 11, put on by Northeast Utilities and the Northern Pass project at the Puritan Conference Center in Manchester.
Business leaders and legislators gathered to listen to Gary Long, former chief operating officer of Public Service of New Hampshire and now president of New Hampshire Renewable Energy Policy Development (Northern Pass) and William J. Quinlan, Long's successor at PSNH.
Obviously, these gentlemen have a point of view, but the information they provided was startling.
Prior to a discussion of what they said, it is interesting to note the interplay between politics and technology in energy issues in New Hampshire.
The speakers noted that providing enough energy for New England probably is a political, not a technical, problem – although the needs we are going to have in the near future because of the decommissioning of a number of existing energy sources, such as the Vermont Yankee nuclear plant, will result in our needing the equivalent of three Northern Passes, two gas pipelines and additional generating capacity if we are to meet the needs of New England.
A few years ago, renewable energy was made a state goal. That was the motivation for Northern Pass, which would transfer electricity from Hydro-Quebec, which has huge supplies of renewable water-generated power that is less expensive than other sources.
Northern Pass would cover a total of 187 miles, with 147 of them on existing rights-of-way and 7.5 miles underground. Towers have been redesigned in order to make the project less intrusive. These towers are shorter than cell towers or wind-generating facilities.
Long indicated that competitive generators do not want Northern Pass because it will provide cheaper power than they can produce and environmentalists object to the visual effect, although burying the line would be more expensive and environmentally disruptive.
There will be $25 million to $30 million in savings to New Hampshire annually for power, $50 million in new property taxes in 31 communities, and Hydro-Quebec will pay the cost of the lines as presently proposed.
Nevertheless, the project seems stalled politically, and we face a terrible problem of potentially running out of energy. There is a finite amount of capacity serving New Hampshire, and at peak demand, we come preciously close to it.
Over-reliance on natural gas and the existence of limited pipeline capacity were cited by both speakers as a limitation. When asked why PSNH does not contribute to the building of a new pipeline with long-term contracts, they pointed out that PSNH does not produce energy with natural gas, but competing independent suppliers do, and they appear to be reluctant to commit to long-term contracts, which are needed before the tremendous cost of siting and building pipelines can be committed.
All this indicates that policymakers and technical people should get together, come up with a consistent plan and work this out, before we are all sitting cold in the dark. Political leadership is needed on this issue, and is needed now.
*****
Town meeting day came and went on March 11, with interesting results across the state.
Former GOP state Sen. Joe Kenney narrowly defeated Mike Cryans to keep GOP control of the Executive Council District 1 seat. Additionally, various elections in different towns, school budget votes and other local matters were decided in New Hampshire's old-fashioned democratic way.
In one interesting vote, the voters of Hooksett rejected a long-term contract with Pinkerton Academy for the education of high school students, returning that issue to the educational marketplace and debate, much of which will be guided by a new school board in Hooksett. Hopefully, Manchester officials will wake up and address this issue responsibly to show why Manchester is a viable alternative for the Hooksett students, as it has been for a century.
*****
Lawrence A. Emerton Sr., longtime state representative from Goffstown, died in March.
Emerton, an auctioneer, sheriff's office official and all-around civic participant, was a bright, practical, typical Yankee Republican and the kind of representative who made the New Hampshire government work.
A truly friendly fellow, Emerton will be missed by his town, the Legislature and all who knew him, especially his family.
Brad Cook, a shareholder in the Manchester law firm of Sheehan Phinney Bass + Green, heads its government relations and estate planning groups. He also serves as secretary of the Business and Industry Association of New Hampshire.