Election reflections: GOP gains, ample negativity
In New Hampshire the results could have been, and in many cases were, forecast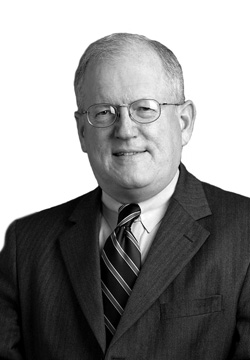 The 2014 mid-term elections produced generally predictable results, and thankfully, no ties in major office votes!
The significant gains by the Republicans in the U.S. Senate track results in the sixth year of an incumbent president's term, with the party out of power making inroads and gaining the majority. Strengthening of Republican dominance of the U.S. House might be viewed as a little larger than could have been anticipated, but it also is not surprising.
Similarly, in New Hampshire, the results could have been, and in many cases were, forecast.
First-term Gov. Maggie Hassan won re-election, albeit by a small margin. One of the more notable results of the 2014 election was the high-class effort put on by Republican nominee Walt Havenstein, a first-time candidate for elective office who led the GOP ticket with a strong performance that obviously helped those further down the ticket.
In the U.S. Senate election, thought by many to be the least predictable, Jeanne Shaheen won re-election, again by a tight margin. Scott Brown withstood the carpetbagger charges and huge amounts of money thrown at him to put in a strong performance, although where he goes next as a New Hampshirite is open to question, given that in two years U.S. Sen. Kelly Ayotte's seat will be up, and she undoubtedly will seek re-election. And there is a seven-year residency requirement to run for governor, which Brown obviously would not meet.
Frank Guinta's return to Congress by ousting incumbent Carol Shea-Porter may have been the most prominent change, although consistent with the GOP tilt. Many saw that race as a contest between two less-than-stellar candidates, and the Republican tide seemed to sweep Guinta back in. How he performs in his second chance to represent the 1st District may determine his fate in two years in what will be a very different race, given the presidential contest and expected and Democratic turnout.
In the 2nd District, incumbent Anne Kuster decisively beat back the challenge from Marilinda Garcia, a conservative and young GOP candidate. Garcia, however, impressed many with her unflappable performances, straightforward presentation and attractive personality.
In the New Hampshire House, the GOP regained the majority and will be led undoubtedly by Bill O'Brien, promising to be a repeat performance by this former speaker who was known for his crisp and partisan style.
In the Senate, the GOP added one seat to its majority and again will be led by Senate President Chuck Morse of Salem.
What may have been the most notable feature of this election was the huge amount of money spent and the amount of negativity produced in ads.
1. The assertion by anti-Shaheen ads that the Shaheen family somehow was or is dishonest in its business affairs. It wasn't and isn't.
2. Assertion by those supporting Shaheen that Scott Brown was not really pro-choice. He is. (It is worth noting that Brown seemed to have fallen into the trap by running a number of ads stressing his pro-choice credentials, undoubtedly discouraging pro-life Republicans and perhaps keeping them home on Election Day or at least having them skip voting in the U. S Senate race.)
3. Assertions by the Hassan campaign that Walt Havenstein was a "failed executive." He wasn't and isn't.
In any event, the election is over and the real work begins for those elected. May they forget the campaign and focus on governing and getting along.
*****
On a personal note, many people have commented on the death of my mother, Miriam Eastman Cook of Laconia, on Nov. 3 at age 93. A force with whom to be reckoned, she was a great example, fine mother and classy lady, and all of the expressions of sympathy were appreciated by the Cook family. We are especially thankful for the care she received at the Taylor Community in Laconia. nhbr
Brad Cook, a shareholder in the Manchester law firm of Sheehan Phinney Bass + Green, heads its government relations and estate planning groups.