Don't take teenage tech skills for granted
When do teens learn the tech skills of the future workforce?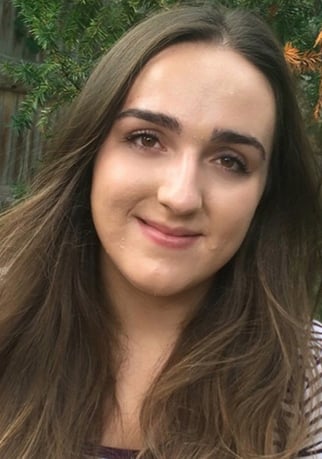 Many adults consider teenagers growing up in the 21st century to hold endless knowledge about the world of technology. As we age, smartphones, computers and gaming systems have evolved along with us, naturally giving teenagers and young people an instinct to handle these forms of technology. Parents may see their kids as technical wizards when they fix the WiFi router, or recognize that a "broken" remote control just needs new batteries. Contrary to their belief, it seems that public school students are too often severely limited to the function of their smartphones and computers, and as a result will most likely fall behind in the professional world, when young adults entering the workforce are expected to handle an unrestricted amount of computer software and programming and develop new forms of technology.
Those of us who are glued to our smartphones have skills to be successful in some fields of the professional world. Many young people use their smartphones as their primary form of technology, and especially for applications such as Twitter, Instagram, Snapchat and Facebook. Teens who are active on social media are aware of what attracts their peers, and what will capture the attention of a social-media-crazed generation. For this reason, many teenagers and young adults are interested in careers in communications and marketing. However, only so many career opportunities in those fields exist, which will leave many young adults searching for jobs they do not want, or are not qualified for.
Although using social media effectively is a valuable skill, many young people are attracted only to the social benefits of technology and fail to recognize its other valuable uses, which include life-saving medicine, safety devices and environmentally conscious transportation. This generation of teens and young adults is well equipped to handle smartphones, tablets and computers. However, it is possible they are too absorbed by their own devices to actually invent technology to benefit future generations.
After high school graduation, students who have been taking similar courses for over a decade embark on completely different paths. Despite their contrasting career choices, all former classmates are guaranteed to eventually face a common challenge: using new forms of technology that do not include the newest iPhone or iPad. Thinking back to their middle school and high school technology classes, young adults will most likely realize too late that these courses have not prepared them for a world and job market dependent upon technology.
At many public high schools, technology classes are relaxing and simple, instead of challenging and valuable learning experiences. Some local schools offer Information, Communication and Technology (ICT) classes, which are the only required high school technology courses, dedicated to teaching students how to use Microsoft PowerPoint, Excel, and Word; programs that most students have been using for years. Website building, computer programming and other useful skills for young adults entering the workforce are not at all mentioned during the entire semester-long duration of this course, let alone explored.
Many public schools offer other technology courses as electives, including woodworking and mechanics. Although these classes are valuable for the handful of students who already have an idea of the career they want to pursue, they fail to benefit the majority of the students, who require varied training with computers and software so that they can match the skills of other well educated young men and women entering college and the professional world.
The next generation of professionals has fantastic potential to create advanced forms of technology that could extend longevity, preserve the environment, and improve communication and transportation. Proper training with technology is a basic requirement for young people, especially at the high school age, who are soon entering the workforce.
Those who seek careers in this field will no doubt receive an adequate education at a higher level, but those who do not might very well fall behind once technology advances even further. The NH High Tech Council is one resource for staying on top of new developments in the tech sector, such as attending one of the many events and workshops the Council offers. Students can keep themselves educated about technological developments by paying attention to news, even without picking up a newspaper or magazine. Social media, although commonly used to stay in touch with friends, is also a convenient way to receive an ample amount of information about technological developments. One of my favorite pages to follow on Twitter is The New York Times, which has over 100,000 tweets, linking to articles about national issues, including many that focus on technology. The New York Times is only one example of how news is communicated through social media; there are thousands of news and technology pages, including the NH High Tech Council (@nhhtc on Twitter), that I encourage my peers to follow to stay up-to-date.
In a constantly changing world, it is crucial for us all to capitalize on the many available resources that help up stay abreast of new technologies that will affect us tomorrow and into the future.
Lilly Hayward is an intern at Cookson Strategies and junior at Manchester High School Central.