Does your lease expire in 2016?
Whether or not you plan to stay in your current space, it's always a good idea to know what's available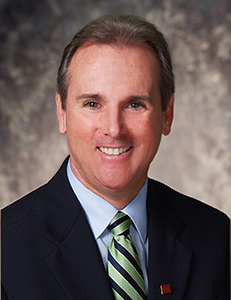 What steps should you take if your lease expires this year? In general, the later in the year that it expires the more options you have, and the more leverage you will have, whether with your current landlord or a new one.
The first thing to do is to read your lease. Are you sure of the expiration date? Do you have renewal options? What are the dates by which you have to notify the landlord that you intend to exercise the renewal option? Do you have an option to buy the property?
The next step is to assess your needs, both immediate and for the next five years or so, as most commercial leases run that long.
Do you anticipate your business growing or contracting? Will you need additional employees or equipment? Do the utilities in your building meet your needs? Does the current building align with your business image?
Once you have a good understanding of your needs, and you think you could continue to operate in your current building, it could be a good idea to meet with your landlord, who may want to keep you or who might need the space for another tenant. Sharing some general ideas with your landlord gives both of you a feel for the "landscape" and will have some bearing on how things proceed from there.
Whether or not you plan to stay in your current building, it's always a good idea to know what's available in the market.
Get out and look at spaces that can work for you. It will give you a good idea of what's available, and what rates and terms are like. This will make you better informed as you negotiate a new lease or renewal with your current landlord, and you might even find something better in the market.
It's also a good idea to have a conversation with your tax advisor about whether leasing or owning makes the most sense for you and your business. This will also have some bearing on what properties in the market can work for you.
In my experience, most business owners are very capable of going through this process on their own. But I'm a strong believer in staying focused on what it is that you do best. Talk to an experienced commercial broker who knows the market and also understands the leasing process.
Most tenants are in the "market" only every three years or so, and generally don't have as much information about the market available to them as a broker does. Engaging a tenant broker early on in the process can save businesses time and money.
My strongest advice is to address this issue as soon as possible. There is very little that a tenant broker can do for you if your lease is expiring in 30 days, and you will have no leverage in the marketplace. Hopefully it's not too late to add this to your list of New Year's resolutions!
Dan Scanlon, a senior associate with Colliers International in Manchester, focuses on business tenant representation and investment sales. He can be reached at 603-206-9605 or dan.scanlon@colliers.com.