Diversity and inclusion in today's workplace
They are key in talent acquisition, retention and engagement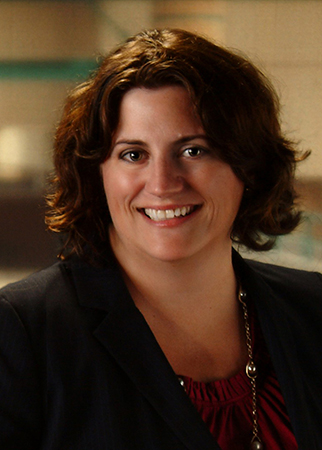 There are numerous challenges these days in attracting and retaining talented technology workers, complicated further by technology's rapid changes and the resulting skills gaps. In addition, company performance hinges on building productive and innovative teams.
Many companies have already been confronted with difficulties in hiring and have begun to step up their efforts. In doing so, some have recognized opportunities to build a more diverse and inclusive employee base.
Ensuring that workplaces reflect the diversity of adults in the population is simply a socially responsible thing to do. In addition, there is now proof that diversity provides tangible business benefits as well: Numerous research studies are concluding that a focus on diversity helps a company's bottom line; these studies are finding direct correlations between employee diversity and positive business results.
In this infographic published by Catalyst, depicted are "39 Reasons Why Diversity Matters," illustrating an impressive number of benefits cited by multiple global research studies. The width of the lines in the infographic represents the number of studies that have shown a link to each particular benefit.
The diversity efforts include: ensuring women are represented in company leadership; LGBT inclusion; and other dimensions of employee diversity including race, ethnicity, nationality and age.
What Catalyst calls the "pillars of the business case" for taking action to promote employee diversity begin with 17 correlations with improved financial performance. They are followed by metrics representing leveraging talent, reflecting the marketplace and building reputation, and increasing innovation and group performance.
Among other things, action to build diversity in hiring can result in:
• Improved recruitment efforts
• Lower turnover
• Increased employee creativity
• A wider range of ideas and perspectives
• Increased innovation
• More inclusive marketing
Diversity and inclusion are also linked to employee satisfaction and reduced turnover. Given today's talent acquisition and retention challenges, these factors shouldn't be ignored.
Diversity has become an important consideration in the recruitment process. A 2014 survey conducted by Glassdoor revealed 67 percent of those surveyed said a diverse workforce is an important factor when evaluating companies and job offers.
To gain the most benefit, efforts to diversify hiring must be supported throughout your company, such as by hiring managers and senior management, not only by HR.
The idea is not to hire less-qualified candidates for the purpose of increasing diversity, it's to take responsibility for proactively seeking out and opening your recruitment processes to the widest possible pool of candidates who reflect diverse demographics. Failure to seek out diverse populations, or pre-judging applicants based on demographic factors, will not give you access to diversity's benefits.
Hiring methods such as finding candidates only through recommendations by your current employees tend to keep the applicant pool more homogenous.
Remember that despite the fact that diverse work groups often yield increased productivity, there may be pushback and resistance to diversity hiring that will require managing, as people tend to be less comfortable with others who are different from themselves. Depending on how diverse your company is currently, you may get a lot of benefit from providing diversity training for your managers to help them work more effectively with different types of people.
With diverse workforces, you should ensure that management is doing all it can to promote equity without bias. Engagement, productivity and retention will all decline if opportunities such as promotions and project leadership are perceived as being skewed in favor of factors other than merit, or seem less available to certain demographics than others.
The workforce today comprises several generations with their own views of diversity and inclusion, which, as it turns out, are evolving. Just when you think you are managing diversity well, the new perspectives of today's younger workers will assign different value to these terms going forward, so it's important to get this on your radar.
And, given the prevalence of over-35 workers in our companies, continued adoption of diversity is important to the health of your workforce.
Research from Deloitte highlights Millennials' different views of the concepts of diversity and inclusion. Millennials are highly focused on teamwork and are more likely to view diversity as a team's blending of different backgrounds, experiences, perspectives, and opinions. They believe inclusion is the support for a collaborative environment that values open participation from all team members (including themselves) without regard to their differences, and that this concept is critical to the business.
When Millennials believe their organization is not inclusive, they become significantly less engaged in their work, resulting in lower productivity and even negative influence on others.
Clearly, the health of your workforce has direct bearing on your company's performance, and is also tied to talent acquisition, retention and engagement. It would be wise to be attentive to the changing demands of workplace diversity and inclusion and to how you manage the dynamics of your workforce.
Candice Benson, an internationally recognized management consultant and CEO of Benson Consulting Inc., can be reached through LinkedIn.