Discover what's new at New London Hospital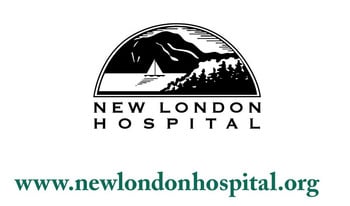 Since 1918 when New London Hospital was founded by community volunteers through local contributions, the hospital has seen remarkable changes as we have focused on continuing our tradition of providing quality medical care. Now, as a 25-bed accredited Critical Access Hospital we provide primary, secondary and emergency care, as well as specialized clinical services, to residents in a service area that has grown to include 15 towns in the New London, Kearsarge and Lake Sunapee Region. As a result of our strong collaborative relationship with Dartmouth Hitchcock Medical Center, patients of New London Hospital can now access a multitude of specialized services with the added benefit of receiving these clinical services locally.
Expansion and renovation for the future
In 2007 the Hospital broke ground on a $21 million building and construction project to improve access to our primary care providers, update our inpatient rooms, unify our campus and integrate new technologies, especially our new electronic medical record system. A community campaign to raise $7.2 million was also launched and will be completed in June 2009.
On March 9, we opened our new 46,000 square feet building and welcomed patients to new provider space, new inpatient private rooms and expanded new facilities for our Specialty Services, such as cardiology, oncology and infusion services, pain management and our Sleep Disorders Center.
In June, we will celebrate the completion of the expansion of New London Hospital, the first since 1958, and continue to serve the 32,000 residents of our service area. We are grateful for the commitment of our community, our providers and our volunteers and staff.
Learn more about New London Hospital at www.newlondonhospital.org.