Digital Portsmouth event will focus on future of transportation
Alpha Loft's Joshua Cyr will discuss how Uber and Lyft will further impact the transportation industry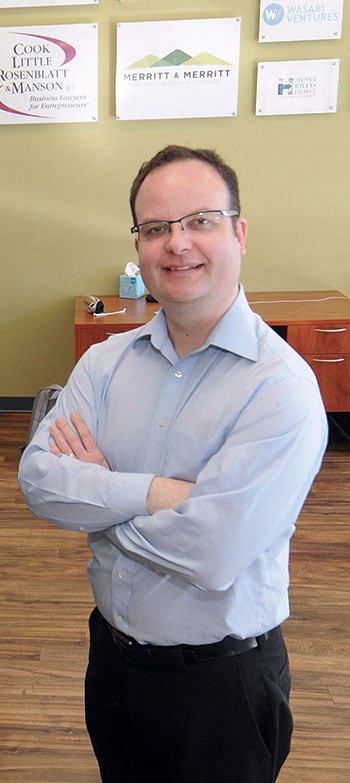 The introduction of Uber and Lyft to the Portsmouth market, two years ago, disrupted the taxi industry and sparked a public debate over industry regulations and safety.
Joshua Cyr, director of education and acceleration at the startup incubator Alpha Loft, was elected as Portsmouth city councilor a year and a half ago, just as the state legislature was approving statewide regulations for the ride-sharing industry.
Looking ahead, Cyr thinks the ride-sharing services could further alter the public transportation space.
"Lyft made an announcement yesterday that they will be testing something an awful lot like buses in San Francisco. Once you get the automation in there and reduce the size of the vehicles, you don't have to follow the traditional concept, so that opens a lot more opportunity to be lower cost and more efficient for people when they need it," said Cyr. "The future of any Lyft or Uber will be self driving at some point, and that's why the drivers are contractors for a reason."
Cyr will lead a talk Wednesday evening, June 28 at The Music Hall Loft in Portsmouth entitled "The Art of Future Transportation," focused on the history of change in transportation and how ride-sharing companies as well as self-driving cars are playing an innovative role. The talk is part of a series called Digital Portsmouth that features guest speakers to tal about a variety of tech-related topics. Cyr will discuss why companies are so heavily invested in this space, what the benefits and costs to are society and what are the potential impacts these innovations will have on other areas of life.
"How does having cars that drive themselves impact how we might go on vacation?" poses Cyr. "How might we choose to live in different areas than we would have before? How will we commute to work or what does a commute mean? There are no obvious answers for some of them."
Self-driving vehicles will certainly impact the delivery industry, says Cry, such as the delivery of items from grocery or convenience stores to our homes.
"The folks attending the talk will have a better idea of what to start paying attention to and how that will impact their personal lives and industry they work in," he says.
More information can be found here. Tickets are free, though there is a suggested donation of $5.