Derryfield's Breakthrough
The program encourages middle school students to strive for a college education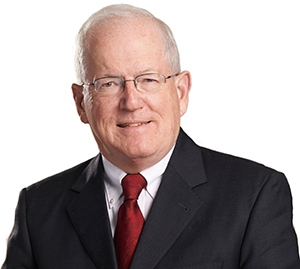 Recently in this space I noted the book, "Our Kids: The American Dream in Crisis," by Robert D. Putnam which examines the growing inequality gap between various classes of young people and the inability of many to bridge that gap.
A recent breakfast highlighted a program aimed at overcoming the problem Putnam identifies in the book. Breakthrough Manchester (formerly Summer Bridge Manchester) is a program housed at Derryfield School. For 25 years, this program has helped students of middle school age study and learn during the summer and become familiar with and encourage them to strive for a college education.
While there is much attention given to early childhood education and high schools, the breakfast pointed out the need to provide care and attention to middle school students, a group at an awkward age often neglected on the assumption that they are dealing with too many issues of growing up and that age is a "time to be survived."
Breakthrough Manchester, like the Breakthrough programs throughout the country, is aimed at high-achieving students who come to the rigorous program and study math, science, arts, writing and participate in organized sports and recreational activities.
Teachers in the program themselves are college students, many of whom have participated in programs like Breakthrough earlier in their careers. Many of them are aiming at careers in education.
Becky Berk, director of Breakthrough Manchester, herself a parent and talented former Hooksett School Board member, introduced the program, and welcomed present and past students from the program as well as teachers in the program to recount their experiences. All who did so were most impressive.
A summary of the program's accomplishments shows that the vast majority of participants go on to college, most to four-year institutions, are disproportionately drawn from minority groups and largely represent the first young people in their families to attend college at all.
Manchester Mayor Ted Gatsas encouraged the group to support Breakthrough Manchester as but one program that is attempting to change education in Manchester where lifelong and adult education programs recently have been embraced by the school board, curriculum review is ongoing and the Steam Ahead program at West High School is now poised to extend beyond the Queen City to other New Hampshire school districts.
Derryfield School, the gem of a private school located across the bridge from Southern New Hampshire University, is celebrating its 50th year. Originally started by parents seeking an alternate education for their students, the Derryfield School now draws students from around the region to its attractive campus with lovely playing fields and facilities.
Attendees at the breakfast were encouraged to support Breakthrough Manchester financially, as it costs approximately $2,500 per student to conduct the program. Participants also were encouraged to visit the program, volunteer for it, learn about it and inform others.
The hope that the program can expand to serve more Manchester middle school children as well as those in other communities was expressed as well, with reference made to how the program in larger cities has increased in size and importance.
On a less pleasant note, 1st District Congressman Frank Guinta's problems of late have brought startling responses from the press and some members of the Republican Party.
Guinta recently agreed to pay a $15,000 fine and "return" $355,000 of funds spent in earlier campaigns. Giving confusing and seemingly contradictory answers to questions about the source and use of the funds, Guinta's performance resulted in one of the most memorable editorials ever in the New Hampshire Union Leader.
In addition, various members of the GOP, including U.S. Sen. Kelly Ayotte, called for his resignation. Guinta, at this writing, has vowed not to resign and continuously promised to provide an understandable explanation for the source of the funds and his confusing past statements.
While it is tempting to "pile on" any officeholder in trouble, there is too much for government to do to have the process and the participants distracted by things like this. It is too bad that one of New Hampshire's congressmen appears to have become embroiled in a dilemma of his own making.
Let us hope this ends soon!
Brad Cook, a shareholder in the Manchester law firm of Sheehan Phinney Bass + Green, heads its government relations and estate planning groups.