Democracy can't afford to be without newspapers
You can agree with it, hate it, wrap fish with it, but a newspaper will let you know what is going on in your state and community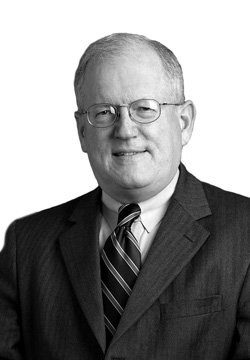 I was standing in my kitchen a couple of Monday mornings ago, eating my oatmeal and reading the morning paper. Charlie Rose and company were on the television behind me (being more literate than their entertainment company competition), and I was reviewing the so-called news. I was then struck between the eyes with the fact that what I was doing was in danger.
The morning paper, I was informed by publisher Joe McQuaid, no longer could afford to print its own paper due to the expense of fixing the presses and was looking for a vendor to print the paper.
The next day came the report that the Nashua Telegraph had been sold by the former owner of this publication (which recently sold New Hampshire Business Review to Yankee Publishing) to a West Virginia publishing company, Ogden Newspapers, which had informed the staff that it would in most probability, cut the newsroom staff substantially.
This all came the week after I attended the "Crossover" event hosted by the Business and Industry Association in Concord. Speaking were a panel of reporters from the Union Leader, Telegraph, Concord Monitor and Associated Press, all of whom populate the press room of the State House and faithfully report from there, keeping our representatives honest.
I come from a long line of those who think the press and journalism is an important and honorable profession. My great-grandfather, Rev. Charles Cyrus Cook, wrote a few books as a Baptist minister from Brooklyn, N.Y., respectful of the freedom of speech and religion he enjoyed, allowing him to profess his faith, found in the same First Amendment that protects a free press.
My grandfather, Charles Baker Cook, was a columnist for the Argus Champion in Newport during the Depression, writing a column called "The Old Timer." My father, Richard Fuller Cook Sr., edited the Ethyl News in New York City, a chemical industry trade publication, in the 1950s and 1960s.
I started out in their footsteps, having been inspired by the late Donald Murray at the University of New Hampshire in the 1960s, but was distracted into law. One of my sons graduated from the Newhouse School of Communications at Syracuse University, one of the great sources of American journalists.
What is important about these facts is not whether we agree or disagree with the particular publications in question. Indeed, I have had my issues with the Union Leader and its former publisher, William Loeb, and various of its editorial writers. However, they stimulated the debate, they kept us awake, they reported new facts and opinions every day.
Today, we are bombarded by Twits (whatever they are), posts, emails, etc. However, our local newspapers, once ubiquitous, are struggling. That has to be reversed. Why? Think about it:
• A community needs to know its local news — focused in a central location and source.
• A community needs to know what to celebrate together — locally.
• A community needs to know whom to mourn — together, as a community.
• A community needs to know whom to elect — or throw out — together.
Without local newspapers, we do not have the ability to be a community as well as with them, since no other source gives the depth and breadth of coverage newspapers do. I admit it. I read the Union Leader every morning with my coffee, and when I am away, I read the online version of the paper on my iPad. When I get to the office, I read The New York Times, the nation's newspaper of record. On Sunday, I buy the Sunday Times, so my 92-year-old mother can do the crossword puzzle that still is the standard of the world.
A songwriter once said, "Teach your children well." I am not sure what else we need to teach them, but I know we need to teach them to read the daily newspaper, both from their locality, and from their nation, or they will only have the fragmented news purveyors to tell them what is going on, and they will have eliminated the news organizations that have the resources to employ the coming likes of James Reston, Patrick Buchanan, David Brooks, and, yes, Kevin Landrigan, Garry Rayno and John DiStaso.
If you have the chance, buy the daily paper for your house, your business, your school, your employees, the local nursing home and any other place you can think of. Have it delivered as an example for your neighbors and a help to the energetic paper delivery people. You can agree with it, hate it, wrap fish with it, or do whatever you can think with it. But it will let you know what is going on in your state and community. I regularly tell people that they cannot really know New Hampshire if they do not read the Union Leader every day, regardless of their opinion of its attitudes.
What none of us in a democracy can afford, however, is to do without it. And without our tangible support, it is in trouble. Put your money where their mouths are — before it's too late. And let the new owners of the Telegraph know how important good local reporters are to having a real local newspaper, which is essential in any city.
Brad Cook, a shareholder in the Manchester law firm of Sheehan Phinney Bass + Green, heads its government relations and estate planning groups. He also serves as secretary of the Business and Industry Association of New Hampshire.