Decline in New Hampshire's uninsured slowing
New figures show 5.9 percent of population has no health insurance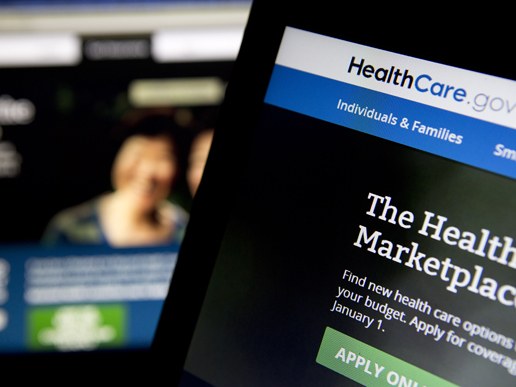 New Hampshire's progress on insuring people previously without health insurance has apparently stalled the last two years, according to the latest Census report and data on the Affordable Care Act.
The Census data shows that the state was down to 5.9 percent uninsured in 2016, the 16th best rate in the nation, but it was a statistically insignificant improvement on the 6.3 percent recorded the previous year. And the state lagged behind most of New England.
Massachusetts – which had a state version of the ACA long before Obamacare – had the lowest rate in the nation, 2.5 percent. Only Maine, the sole New England state without expanded Medicaid, was higher, at 8 percent. In Texas, 16.6 percent were uninsured, the highest rate in the nation.
In 2014, the Granite State was at 9.2 percent uninsured, but that was before expanded Medicaid went into effect. In 2013, before the ACA really got off the ground, it was at 10.7 percent.
New Hampshire's 4.8 percent drop in the number of uninsured from 2013 to 2016 tracked the nation. But the latest decrease was among the seventh smallest (albeit it tied with seven other states) and below the margin of error.
Nationally, people without health insurance amounted to about 8.6 percent of the population in 2016, compared to 9.4 percent in 2015, though that could be due to Baby Boomers reaching retirement age, since the only significant increase by segment was in Medicare, according to the Census report. This might explain the slight decline in New Hampshire's uninsured population as well, since it has one of the oldest populations in the nation.
Most of 2016 was before the election of President Trump, and his attempt to undermine the ACA administratively and legislatively. But in New Hampshire, there seems to have been a significant decrease after the election, at least in the private market.
In August 2017, the latest month available, there were 90,789 people enrolled in the ACA insurance exchange, a 3.5 percent decrease compared to August 2016. Enrollment fell from 49,284 to 44,771, a 9.2 percent drop. There were slightly fewer people enrolled on the exchange (not counting medical expansion) in August 2017 month than in August 2015.
While this year's decline could have been due to the loss of two insurers on the market the real test for ACA enrollment will come between Nov. 1 and end Dec. 15, the shortest enrollment window to date. It will take place with fewer insurers, without any funding for marketing or navigators from the federal government and with significantly higher premiums.