Daughters take over leadership of W.S. Badger
Emily Schwerin-Whyte, Rebecca Hamilton to head NH-based personal care product company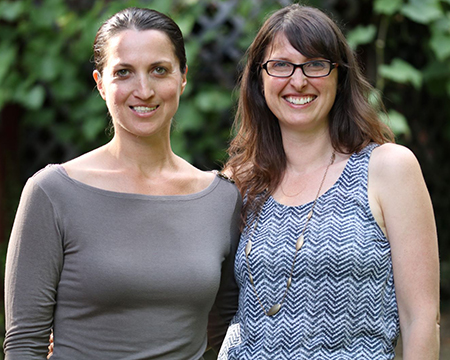 Emily Schwerin-Whyte and Rebecca Hamilton, daughters of W.S. Badger Co. founder and CEO Bill Whyte and chief operating officer Katie Schwerin, have taken the reins of the Gilsum-based maker of body care products.
The company said Whyte will remain in leadership as founder of the company and Schwerin will remain chief operating officer.
Schwerin-Whyte and Hamilton have been named co-CEOs, a title at Badger that stands for "collaborative executive officer." They also will retain their previous titles – Schwerin-Whyte vice president of sales and marketing and Hamilton as vice president of research and product development of one of the state's first and largest B Corporations.
"My new title is 'founder.' To me, that's profound, and it says it all, that I had the persistence and good fortune to turn an idea into reality and that I had the support of a community of good people who helped make that vision far greater and more successful than I ever imagined," said Whyte, who started the company in 1995.
When he founded the firm, Whyte, a carpenter at the time, created a hand balm that has since spawned a global business with over 100 natural and organic products, ranging from lip and body balms to hair oils, bug repellents, and award-winning mineral sunscreens.
"My sister Emily and I have grown up watching our parents shape Badger into something truly special and enduring," said Hamilton. "And for the past decade, we've been fortunate to work alongside them, helping to guide operations and long-term strategic planning while gaining experience as leaders in our industry. Now, as our father steps into the role of wise founder and supporting visionary, it's an honor for my sister and me to co-lead Badger's future and strategic visioning."