C&S to acquire White Rose, corporate parent
Nation's largest wholesale food distributor about to get larger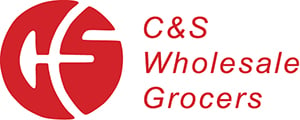 Keene-based C&S Wholesale Grocers, the nation's largest wholesale distributor of food and grocery store items, is taking steps to acquire competitor Associated Wholesalers Inc. of Robesonia, Pa., parent company of White Rose Inc., one of the largest independent food distributors in the New York City area.
C&S said it will serve as the "stalking horse bidder" in a Bankruptcy Court-supervised auction process. AWI and its subsidiaries filed Chapter 11 petitions in Delaware on Sept. 9. Both companies said they would allow for an orderly sale.
As part of the proposed transaction, AWI has received a commitment for "debtor in possession" financing to support its continued operations during the pendency of the sale process. C&S has also made a commitment to participate in the financing package.
"The addition of AWI and White Rose would expand C&S's footprint and enhance our significant capabilities in servicing independent grocers," said Rick Cohen, chairman and CEO of C&S, in a statement. "AWI and White Rose have a terrific customer base, and their distribution capabilities are a natural complement to our existing portfolio. We believe we are strongly positioned to provide all of their customers with the goods and services they need to successfully run and even grow their businesses."