C&S looks to grow even bigger, this time in Texas
N.H. grocery distributor also wins approval for purchase of N.Y. area company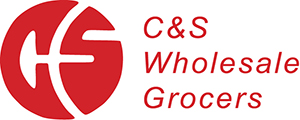 Keene-based C&S Wholesale Grocers Inc. has announced plans to acquire the wholesale distribution and supply business of Houston-based Grocers Supply Company Inc., the largest distributor in Texas.
The deal, which is expected to close before the end of the year, is the latest acquisition by C&S, the nation's largest wholesale grocery supply firm, which in September announced plans to purchase competitor Associated Wholesalers Inc. of Robesonia, Pa., parent company of White Rose Inc., one of the largest independent food distributors in the New York City area.
Under the deal, C&S will acquire Grocers Supply's warehouse and distribution operations in the Houston, Dallas and Rio Grande Valley areas. The operations employ about 1,800 people.
The New Hampshire firm will not acquire Grocers Supply's retail operations. The company has a subsidiary, Fiesta Mart, which operates retail Hispanic-format markets in the Houston, Dallas-Fort Worth and Austin regions.
Meanwhile, Associated Wholesalers also announced earlier this week that a bankruptcy court has cleared the way for C&S to most of AWI and all of its subsidiaries, including its White Rose distribution business.
Founded in 1918, C&S is the largest wholesale grocery supply company in the U.S., supplying 5,000 independent supermarkets, chain stores, military bases and institutions.