Critics force delay on McIntyre Federal Building vote
Portsmouth council to hold new public hearing on anti-redevelopment petition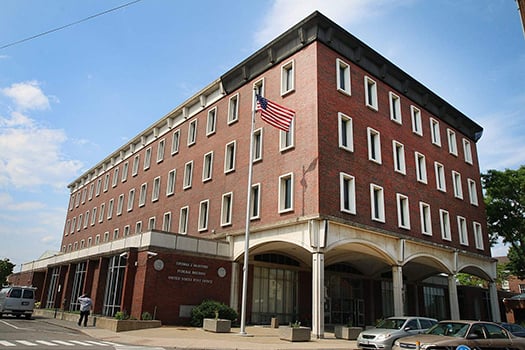 The long, very drawn out effort to redevelop the McIntyre Federal Building in downtown Portsmouth hit yet another delay on Monday when the city council voted unanimously to schedule a public hearing for July 31.
The decision came in response to a petition presented by the organization Revisit McIntyre, which opposes the joint redevelopment plan proposed by Boston-based real estate firm Redgate and The Kane Company of Portsmouth.
The hearing – scheduled to begin at 6:30 p.m. Wednesday, July 31 at City Hall – pushes to Aug. 12 the date the council will vote on the city's application to the National Park Service to hand over the property to the city. On that date, it's also assumed the council will vote the fate of the Redgate/Kane proposal.
But the petition, handed in to the city in June, calls a completely new process for determining the best route for redevelopment. Criticisms of the plan include that they redevelopment is "overdensified" and that the city will lose its downtown post office, which is currently housed in the McIntyre building.
The Redgate/Kane plan proposes two new mixed-use buildings with commercial and retail space on the first floor and 76 high-end apartments above.