Could downturn spark a gold rush?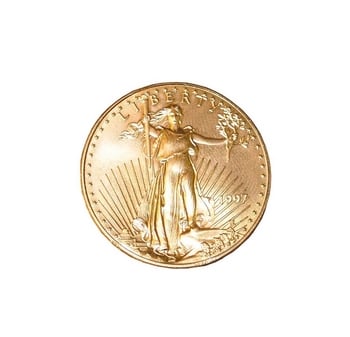 NASHUA – The faltering U.S. economy has piqued a lot of people's interest in gold, according to area merchants.
Gate City Coin and Jewelry owner Tom Levesque, of Amherst, said in the last nine months there has been a worldwide uptick in people buying gold coins, causing a shortage of supply.
Pawnbroker William Bishko, who buys and sells gold jewelry out of The Country Bear Bargain Store in Milford, has seen more people selling scrap gold after the metal hit nearly $1,000 an ounce in February.
Bishko said one woman came into the Country Bear to sell a 14-karat wedding band and a 10-karat Souhegan High School ring. "I paid her $101 for it, and she was very happy," Bishko said.
While prices haven't gone up too much recently, some experts, such as Franklin Pierce University economics assistant professor Minghua Li, say government stimulus spending will lead to inflation, which often causes people to buy gold.
People buy gold when they fear inflation "because many other assets such as currency, bonds, stocks may evaporate or devaluate enormously overnight and become a piece of junk," Li wrote in an e-mail. "Gold by itself has intrinsic value and would hold up the value for the owner. It is also relatively liquid. Many people would accept gold for goods and services."
"Nervous money runs to gold," Levesque said.
If gold reaches $2,000 to $3,000 an ounce, hold onto your hat because it means the country is unstable, he said.
For decades, the price of gold in the U.S. was locked at $35 an ounce, and in general individuals could not own it, until 1971, when links between gold and currency were ended. Gold spiked around $850 an ounce in 1980, then the price plummeted to around $300 an ounce. It has since strongly rebounded, and as of April 21, was just under $883 an ounce.
Li suggests people own some gold, but not put "all their eggs in one basket."

Tips for selling gold
Gate City Coin and Jewelry owner Tom Levesque, of Amherst, and pawn broker William Bishko, who buys and sells gold jewelry out of The Country Bear Bargain Store in Milford offer some tips for selling gold.
n Shop around when you're buying and selling. The price you sell your gold for can vary from 30 to 80 percent of the true value. Gold buyers who operate on television ads or out of hotels often don't pay top dollar, Bishko and Levesque said.
"You do yourself a favor by shopping around," Levesque said. "If you don't, you're losing money."
n Gold may go up and down week by week, often based on activity at the International Monetary Fund. Bishko and Levesque follow kitco.com for current sale prices of gold.
n Bishko said gold owners should sell when they think the price is high enough and shouldn't wait for any particular target before they sell. Levesque expects spikes to hit $1,200 per ounce.
n Even broken gold jewelry can be worth money because it can be melted down, said William Bishko's son, Basil.
n Buy coins as investments and jewelry as keepsakes, Levesque said, because retail jewelry is marked up too high to be an investment.
n Karat is a measurement of purity; 24-karat gold is totally pure. To find your gold's purity, divide the number on your gold by 24. So, with 18-karat gold, divide 18 by 24 to get 0.75. That means your gold is 75 percent pure.