Conway officials look at licensing and inspecting all rental properties
After losing short-term rental case in NH Supreme Court, town mulls its options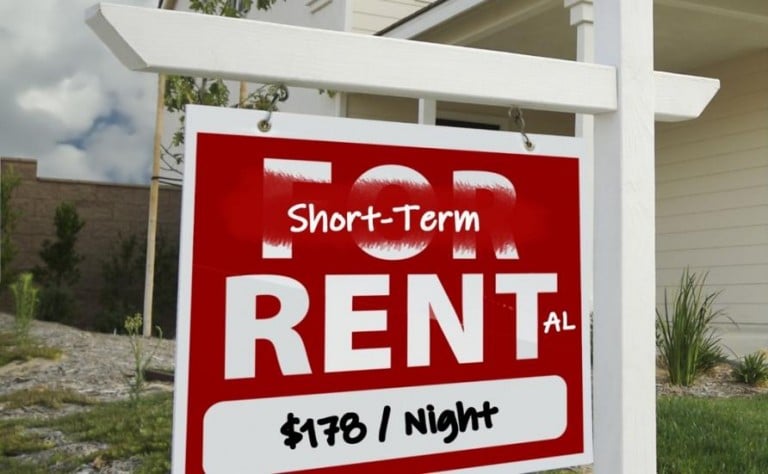 Following the town of Conway's  loss to a short-term rental owner in NH Supreme Court, town staff are considering the idea of licensing and inspecting all rental properties, whether they are short-term or not.
On May 2, the court issued its opinion in Town of Conway v. Scott Kudrick. Basically, a 4-1 majority of the justices said that the town's ordinances don't prohibit short-term rentals in residential areas as the town had claimed because STRs meet the definition of residential dwelling unit. The town had until May 12 to ask for reconsideration but chose not to.
According to Deputy Town manager Paul DegliAngeli, because of the court's decision people may now rent short-term in the residential zones and the town encourages compliance with building codes.
"That was the direction of the board a couple of weeks ago," said DegliAngeli. "Stay tuned."
DegliAngeli also told the Sun of senior staff's ideas for moving forward. At town meeting, voters approved the town operating budget, which included funding for an expanded building department staffed at a level adequate to regulate short-term rentals. However, voters rejected a definition of short-term rentals and a reporter asked how the town can regulate them if they are undefined.
"We're not ready to talk about that yet, but one of the things that staff has been working on each week, and are contemplating proposing to the board of selectmen that we are going to require a licensing program for renting," said DegliAngeli, adding the town staff only recently thought of licensing all rentals and that would make the reporter's point about a lack of definition "moot."
DegliAngeli added that staff is also looking at implementing a building code/life safety inspection program for rental properties, including those that already exist and no matter what zone they are in.
DegliAngeli said staff is still "brainstorming" the details, and he hopes to bring a proposal to the board of selectmen at the beginning of June.
Asked if the town is looking at existing rental units and if those would be grandfathered from regulation, DegliAngeli said there is no grandfathering for life-safety issues.
He said existing units could be grandfathered from some portions of the building code.
DegliAngeli said he will be taking input from a Realtors group on June 13, and he met with the leadership of the Mt. Washington Valley Association for Responsible Rentals on Friday.
Asked for comment, the association's president, David Cavanaugh, replied that his group is "waiting to see the town's final proposal for regulations of rentals. The town's plan moving forward is confusing. They say they want to license (short-term rentals), but if they are a legal residential use in all residential zones, why would they need to be licensed?"
Cavanaugh added, "If it is their goal to inspect every single-family residential home for code compliance, that seems like a huge and costly endeavor. Not to mention, that based on New Hampshire law, under NH RSA 153:14, the inspections would have to be voluntary. I don't know how many homeowners in Conway would invite the Town Code Enforcement Officer into their home every three years."
One issue is emergency egress, said DegliAngeli.
He said in 2006, homes were required to have window egress in bedrooms. So the town is thinking of proposing that landlords with pre-2006-built rental properties without bedroom window egress be allowed to sign affidavits saying they will address this issue "as soon as is reasonable."
He said if the town inspects such a rental property in the fall of this year, "perhaps" it would be reasonable that the owner address egress by the time of next inspection three to four years later. A worse situation would be bunkbeds in a basement with no egress.
"So, these are the discussions we've been having," said DegliAngeli. "They are all preliminary and they all happened in the last week."
This article is being shared by partners in the Granite State News Collaborative. For more information visit collaborativenh.org.