Conway firm seeks to extend use of its face recognition technology
Cites 'unmet need' in commercial marketplace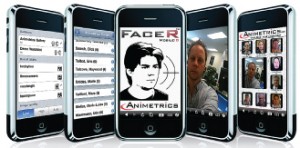 Animetrics, a Conway-based developer of 3D face recognition technology for law enforcement, has released FaceR, its first product that allows development of advanced facial recognition applications for commercial use.
The FaceR application programming interface, or API, makes it possible for software developers to write programs based on Animetrics' technology, which is used by law enforcement agencies worldwide as well as the U.S. Defense Department.
According to Paul Schuepp, Animetrics' president and CEO, "there is an unmet need in the marketplace for accurate, powerful face recognition APIs. We will give developers access to our facial biometric technology to drive development of creative applications worldwide."
One commercial use under consideration is superimposing eyeglasses onto a 3D face, so prospective buyers can virtually shop for frames. Other commercial uses include targeted marketing, authentication, security, games and mobile apps.