Community Bridges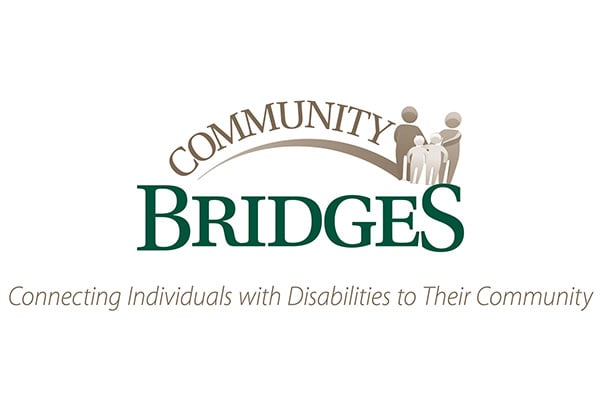 2020 Goals
Community Bridges remains focused on strengthening our core mission through dynamic and relevant programs and practices. We look forwarding to adding value to the quality of our services through your donations and grants.
We will continue to offer exceptional services to individuals living with developmental disabilities or acquired brain disorders. Our approach is person-centered to ensure individuals take the lead in pursuing a good and self-determined life. We look to bridge any potential barriers between those we serve and their community through partnering with individuals needing support and their families.
Among our many services available to people living with developmental disabilities or acquired brain injuries, we offer nine residential homes to those who benefit from assisted living. These homes offer an array of supports from medical assistance to community engagement.
Although these services are imperative to living a comfortable, secure and included life, they do not make a house a home. This year, our annual campaign will be focused on Our Home. Our Home is designed to allow the community active participation in making our residents feel at home by offering more than just a place to be, but a place to live.
Giving Opportunities
Through the Our Home campaign, we are raising funds for much needed repairs and upgrades in the nine homes offered to individuals we serve in need of supported housing. We are looking to replace dilapidated appliances and furniture, repair flooring and offer some comforts of home. In addition to our annual appeal, we participate in Giving Tuesday, the national day of giving during the holiday season as well as NH Gives, Granite United Way's Annual Giving Campaign, and Amazon Smile. Please visit our website at www.communitybridgesnh.org/donate to make a direct online gift or download our donation by mail form.
Volunteer Opportunities
Board of Directors
Family Support Council
Human Rights Commission
Community engagement projects
For more information, please email us at info@communitybridgesnh.org
---
Board Officers
David Ossoff
President
Alice Young
Vice President
Phil Sletten
Treasurer
Elizabeth Bornstein
Secretary
Bradley Hosmer
Beta Consulting
Betsy McNamara
Full Circle Consulting
Kristin Phillips
Smith Phillips Strategic Communications
Jennifer Pineo
NH Family Voices
Glenn Stuart
New England College
John Taylor
Retail
Stephany Wilson
CADVantage, Inc.