Commercial real estate activity: 2013 in review
Retail, education, multifamily projects set the pace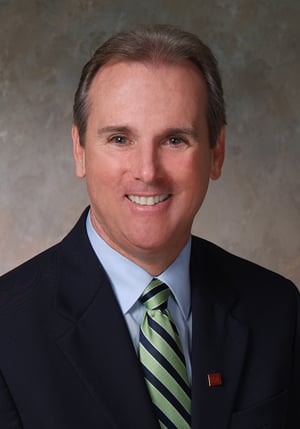 When I was many years younger I did not hesitate to make predictions. These days, I don't have access to a crystal ball and do much better with 20/20 hindsight. That being said, let's take a look at some significant commercial real estate activity that took place in 2013.
My brokerage practice is based in the greater Manchester area, and I focus primarily on investment sales and tenant representation. I will highlight some of those 2013 transactions, but I always find it useful to look at new construction projects, so called "ground-up" deals, as they often indicate trends.
Prior to 2013, the two "M's" were most active; Market Basket and medical. That was not the case in 2013. However, a new 78,500-square-foot Market Basket opened in Bedford, Phase II of the Bedford Medical Center neared completion and a 10,000-square-foot surgery center was jointly developed in Nashua by three hospitals.
There was also some new retail construction, with the 330,000-square-foot Granite Ridge Marketplace in Rochester, a 22,000-square-foot retail plaza in Salem with CVS and a bank, and a $24 million renovation of Southgate Plaza in Portsmouth.
But the real "winner" on the construction side has to be the New Hampshire State Liquor Commission. The commission awarded the warehouse contract to Exel, which in turn built a 243,500-square-foot warehouse/distribution facility in Bow. This may very well spur further development on 3A, an area targeted by that town for infrastructure improvements.
In addition, there are new or expanded stores in Manchester (12,000 square feet on Elm Street), Bedford (a new 13,000-square-foot store) and Milford (a new 7,400-square-foot location replacing a smaller one).
The biggest stores are yet to come at the Hooksett rest areas, where a development group led by Alex Ray of the Common Man Restaurants fame is building two new 20,000-square-foot stores as part of a fairly large retail redevelopment of the rest areas on both sides of the highway.
Multifamily resurgence
The education sector has also been active with new construction and the leasing of large blocks of space.
On the construction side, Southern New Hampshire University has built a new 300-bed dormitory on the main campus, and the Job Corps Center on the west side of Manchester is proceeding along with a scheduled 2015 opening.
On the lease side, SNHU took two floors in a Brady Sullivan building on Elm Street in Manchester, and both Franklin Pierce University and Premier Education Group took large blocks of space at the Brady Sullivan Jefferson Mill building in Manchester.
We're also starting to see a resurgence in multifamily construction. Brady Sullivan converted a mostly vacant mill building in Manchester to the Lofts at Mill #1 (the 110 units are nearly full), the Pine Valley Business Center in Milford is being converted to affordable housing with help from tax credits, and a new 144-unit apartment building is planned for the Routes 101/114 corner in Bedford behind the Copper Door Restaurant.
If the past is any indicator of the future, 2014 may very well turn out to be better than 2013
The New Hampshire Housing Finance Authority has been deluged with applicants for tax credits for affordable housing, and awarded them to the Pine Valley Business Center mentioned above as well as a new NeighborWorks Southern New Hampshire project in Londonderry, among several other projects.
Among the investment sales that took place in 2013 were the 37,933-square-foot Salem Park Plaza, which sold for $8 million, the 41,000-square-foot Monadnock Community Plaza in Peterborough ($2.35 million), the new CVS in Peterborough ($2.985 million), a 12-unit apartment building on Hancock Street in Manchester ($925,000), a 66-unit multifamily in Londonderry and Litchfield ($3.5 million), 228 Maple Street in Manchester, a 26,000-square-foot office building, and 277 Main Street in Durham, a 48-unit student housing property that sold for $4.6 million.
There was also a significant sale-leaseback of the Mercury Computer building in Hudson for $6.1 million.
Some notable lease deals included Goodman Networks taking 13,591 square feet in the Jefferson Mill, Richie Bros. Auctioneers leasing 54 acres in Hooksett, an 87,000 square-foot lease to GL&V in Nashua, Anthem Blue Cross taking three floors at 1155 Elm in Manchester, Orr & Reno taking the top two floors of a new Steve Duprey building on South Main Street in Concord, the pending move of Whole Foods into the former Market Basket space at Exit 7 in Nashua, Enterasys returning to Salem, along with 540 jobs in 200,000 square feet of space, and Why Not Lease It taking 21,000 square feet at the Brady Sullivan Tower at 1750 Elm in Manchester.
If the past is any indicator of the future, 2014 may very well turn out to be better than 2013. Check in with me in about a year for an update on that.
Dan Scanlon, a senior associate with Colliers International in Manchester, focuses on business tenant representation and investment sales. He can be reached at 603-206-9605 or dan.scanlon@colliers.com.