Commercial lease considerations
Reviewing a mix of provisions to take into consideration when leasing space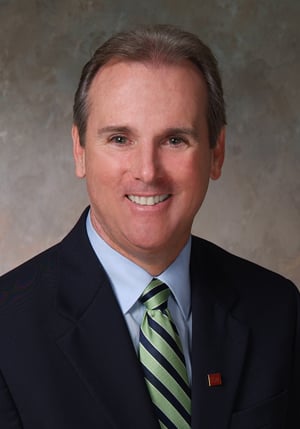 My brokerage practice these days is focused primarily on tenant representation, and over the past year I've observed a few recurring issues that I'd like to share my thoughts on.
Document preparation
I try to make clear to my clients right up front that I will not be drafting the lease for the space they decide to rent, and that there is no such thing as a "standard form lease." On the former item, I think that lease drafting is best left to the lawyers, as it really is the practice of law. And on the latter item, EVERY lease arrangement is unique, and while there are always common provisions, the lease has to be customized to reflect the agreement between the parties.
I think that preparation of a letter of intent or request for proposal is a different matter, since generally neither document is binding on the parties (but there can be traps there as well). Both of these documents are designed to generate a non-binding agreement on business terms that can then be fleshed out by the lawyers in a formal, binding lease agreement.
In my experience, these documents are very helpful to the lawyers, but I generally would like to see the lawyers keep the brokers "in the loop" as drafts are generated, since the brokers can add insight into what the parties agreed to.
I would add an additional comment here regarding which side generates the first draft of the lease. When each side has legal representation, it probably doesn't matter, but some landlords and tenants do have their own "standard forms," and I have seen cases where the side that generates the first draft of the lease gains some leverage.
The bottom line advice to commercial tenants is to plan on having a lawyer involved on their behalf, and don't expect the broker to generate the lease.
HVAC
The heating, ventilation and air conditioning (HVAC) equipment is critically important to tenants. Issues arise as to the repair, maintenance and replacement of these systems. Typically, tenants are responsible for repair and maintenance, and landlords are responsible for replacement, when necessary.
Tenants want to include a threshold dollar amount for repair and maintenance, above which the HVAC system (or a component) is deemed to need replacement. And landlords want to make sure that tenants engage qualified companies to perform preventive maintenance.
Issues also arise when tenants need HVAC outside of regular business hours. For example, a CPA firm might need adequate heat during tax season when its staff works almost around the clock, and this needs to be addressed in the lease. Typically, landlords impose after-hours charges in this situation and tenants need to understand what the charges will be and budget for them.
Rent increases
Landlords understandably look for rent increases over time, and it's important for the parties to determine a mechanism for how increases will be set and implemented.
The system I like the least is using CPI as the determinant for increases, as I don't see how it bears any relationship to rental rates.
Generally, the best device for increases is either a fixed percentage increase or a fixed dollar amount, with a schedule in the lease reflecting these increases.
The parties need to understand and agree as to how these increases will work with increases in operating expenses such as taxes, insurance and common area charges, which are generally passed on to tenants. For some reason still a mystery to me, many landlords in modified gross leases look for increases in the "base rent" (which includes taxes, insurance and operating expenses) PLUS actual increases in taxes, insurance and operating expenses. In our market, the party with the most leverage usually gets its way on this issue.
I might also add here that the parties need to agree on how rent increases will be calculated for renewal periods. A simple statement that the parties will agree at the time on what the new rent will be, or that the "fair market rent at the time" will be used, are provisions looking for litigation. I prefer that the rent schedule in the lease referred to above also include the rent for the renewal (option) periods.
The key here is to provide as much certainty as possible to both parties so that each can engage in long-term financial planning.
Exit strategy
It sounds counterintuitive to think about an exit strategy amid the excitement of looking at new space, but it's very important for tenants to give some thought to where their business is headed, and how that might affect space needs, before a lease is signed. How long will the principal be active in the business and what happens after that? What are the prospects for the particular business that the company is involved in? What are the prospects for needing more or less space? Is an acquisition or merger on the horizon?
The landlord will also be thinking about what will happen with the space when the tenant is gone, and this will have an impact on how much money the landlord is willing to invest in tenant improvements, and how the tenant will fit with the existing and future mix of tenants at the property.
There are always many issues to take into consideration when leasing space. Every space, tenant and landlord are uniquely different, requiring a mix of lease provisions that fit the specific situation.
Dan Scanlon, a senior associate with Colliers International in Manchester, focuses on business tenant representation and investment sales. He can be reached at 603-206-9605 or dan.scanlon@colliers.com.