Commencement brings change
Colby-Sawyer, like similar small liberal arts colleges, look to the future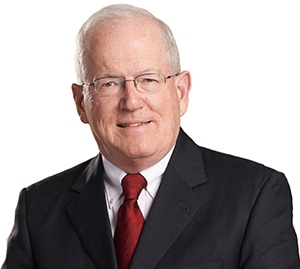 May and early June are the season for commencement at colleges throughout the United States. At each one, recognition of distinguished alumni, friends and citizens takes place among the scenes of pomp and circumstance. This season, I had the opportunity to experience two such events in different parts of the state, both of which were meaningful.
In Durham, on May 14, a week before UNH's commencement, its campus chapter of Phi Beta Kappa held the annual induction ceremony. Political science professor and noted political commentator Dante Scala, chapter president, led the event, which marked the induction of juniors and seniors into the nation's oldest academic honor society.
The students inducted were bright and obviously accomplished, and the parents in attendance in Murkland Hall's Auditorium were bursting with pride.
In an age of egalitarianism, organizations like Phi Beta Kappa, founded at William and Mary in 1776, often are seen as elitist and perhaps out of place. This is an inaccurate observation, as those honored at the induction were not honored for their brains, but rather for what they accomplished over a career in college.
It was encouraging to see so many participants in a meaningful ceremony sadly viewed by many as anachronistic.
On Saturday, May 7, along with several other New Hampshire colleges, Colby-Sawyer College in New London celebrated its commencement.
The CSC commencement marked the final public event of President Thomas C. Galligan, Jr., a vigorous leader who has led the college for 10 years and did not seek reappointment after his second five-year term. Galligan will become dean of the Louisiana State University Law School.
Galligan's leadership saw great diversity come to the college, with students from many nations join the traditionally white New England student body. It also saw construction of buildings, including a new arts center about to be constructed, and the increase in size and quality of the nursing program.
Colby-Sawyer recently announced the appointment of its president, Susan Stuebner, who will become its ninth president on July 1, after serving as chief operating officer and executive vice president at Alleghany College in Pennsylvania.
Stuebner, a graduate of Dartmouth College, was chosen for her experience in strategic planning and financial affairs and her willingness to seek additional philanthropic support for the College.
At the same time as the change in presidents, the commencement noted the retirement of Academic Vice President Dr. Deborah Taylor. She has a 40-plus-year record at Colby-Sawyer, where she has contributed greatly in various positions. For her efforts, she was awarded both an honorary degree and the Susan Colgate Cleveland Medal for Distinguished Service, the college's highest honor.
Along with Taylor, several other senior administrators will retire at the end of this academic year.
Also receiving the Susan Colgate Cleveland Medal was Thomas Csatari of Hanover, who has chaired the board of trustees at Colby-Sawyer since 2011. He joined the board in 2005 and has been a generous contributor to the college in both time and money.
Csatari and Galligan, two attorneys, were an effective leadership team.
Succeeding Csatari will be Peter Volanakis, another Dartmouth alumnus who was a fraternity brother of Csatari's. Unlike attorney Csatari, Volanakis comes from a business background, having served as president of Dow Corning Corp. in New York. Now a consultant in Hanover, the team of Volanakis and Stuebner promise to bring a business focus to college leadership.
Also honored at the ceremony was Professor Mary McLaughlin, who received the Judith Pond Condict Award for Excellence in Service and retired Professor Rebecca Brewster Irving, who received an honorary doctorate. She taught medical technology for 28 years and was a 1942 graduate of the college.
As the students left Colby-Sawyer on that cool and cloudy Saturday, there was much emotion, as there always is by those who are now facing life after college. Also, among the analytic administrators, there was nostalgia to see so many customers leave!
Colby-Sawyer and the other small liberal arts schools in New Hampshire, such as Franklin Pierce University, New England College, Rivier University, St. Anselm College and others, face a future of fewer high school graduates, competition from online and other alternate delivery systems and the price differential posed by public community colleges and four-year institutions.
The task for such valued institutions will be to differentiate themselves properly, make their education affordable and reinforce the value of the traditional liberal education obtained in the academy, the same values that were recognized at the Phi Beta Kappa initiation.
While change is inevitable, it certainly can be complicated.
Brad Cook, a shareholder in the Manchester law firm of Sheehan Phinney Bass + Green, heads its government relations and estate planning groups.