Coming clean on your IT problems
Why a company and its employees need to be honest about the firm's infrastructure and needs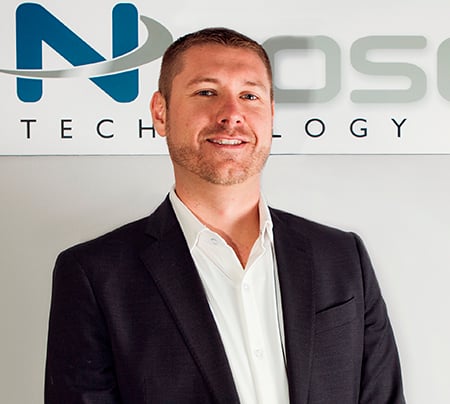 One of my top tasks as a business owner might surprise you, because it has little to do with strategy or hiring the best employees or providing the best services for our clients. That task is to keep a check on self-deception.
It's not something taught in detail at business schools, but we all know that a business infected with self-deception about what you are doing, how you are doing it and where you are going can go off the rails quickly. With remarkable succinctness, the great science fiction writer Philip K. Dick observed, "Reality denied comes back to haunt."
I mention this in regards to surveys that have become a ubiquitous feature of modern life for consumers and businesses. We see them in every form, and seemingly for every reason. As with any company, we take the feedback from our customer service surveys seriously.
The goals of these surveys, as with any research, is to use it as fuel for best practices and to not take for granted that a competent job is being done. It is never wise to be the last to know that your services are no longer required and have no clue why you were being shown the proverbial door.
We often do rigorous assessments as part of our managed IT service portfolio. However, I'm sure we are not alone in realizing that the feedback we get is not always complete. Most are quite honest, brutally so.
We have one client, a nonprofit whose mission depended on a highly robust IT infrastructure, but they had reached code red status. They were frank not only about how their poor IT service was hampering their ability to do their work, but it was profoundly impacting employee morale. Their unvarnished honesty was vital in getting them back on the right track.
This was not the same in other situations that were examples of self-deception. There were issues, but the depth of the problems took longer to dig out. This can be confusing from a provider perspective because the assumption is like that of a sick patient and the doctor needs all the truth to make a proper diagnosis.
But that's where human nature comes in. Just as we might not always be fully forthcoming with our doctors – or ourselves, for that matter – it can be hard for employees to admit that there are more IT problems than meet the eye.
Maybe the company culture is one less of open disclosure than of "go along to get along." That doesn't mean the omissions are malicious but they can lead to an erosion of the business mission.
Whatever the case, there are instances when employees are reluctant to speak negatively about their company's IT reality (as opposed to the ideal).
For some small business owners, it can be an ego thing. The executive tasked with overseeing IT matters may hold back information so they won't feel exposed at doing a "bad" job. This isn't a matter of right or wrong but of proper disclosure.
At the end of the day, it's about being as honest with your IT as you would be about your finances with your CFO.
We decided to take the survey route to get at the dilemma from another angle. We created an "IT discovery questionnaire" and made it anonymous. We originally started with six questions along the basic lines of "Do you feel that your current technology is sufficient to support the operations of your company and specifically your role and department?"
We encourage candid elaboration, and the more the merrier. Simple questions with anonymous responses lead to a better information, a stronger diagnosis, smarter options and a more precise aligning of IT demands with business needs.
One of the most important business lessons I have ever learned – and, must admit, learned it the hard way – is that good communication requires something we can only realize through experience. The management guru Peter Drucker put it best: "The most important thing in communication is hearing what isn't said." It's something I work on every day.
Tim Martin, founder and CEO of Portsmouth-based Neoscope Technology Solutions and 2015 NH Business Review Business Excellence Award recipient, can be reached at tmartin@neoscopeit.com.