Colonial Theater project in Laconia still 'active,' say backers
Belknap EDC says it will continue working on redevelopment despite failed second try at tax credits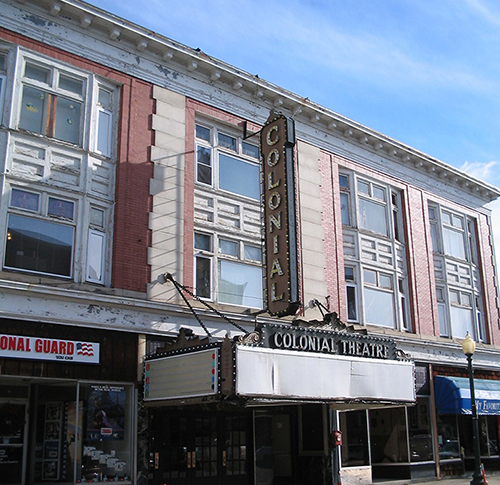 The Belknap County Economic Development Council says the long-awaited project to redevelop the Colonial Theater in downtown Laconia "continues to be an active" one, despite the failure to obtain key federal tax credits.
The $15 million project, which is seen as a linchpin to a wider revitalization of Laconia, failed to receive an expected $4.8 million in New Market Tax Credits, which are designed to spur investment in distressed communities through private investment. The credits, overseen by the federal Community Development Financial Institutions Fund, give individual and corporate investors in designated projects a non-refundable tax credit against federal income taxes.
It was the second year in a row that Mascoma Community Development, the community development arm of Mascoma Bank, had applied for but failed to receive the authority to allocate the tax credits.
The tax credits were "a significant part of our ideal funding plan," the Belknap EDC said in a statement sent to stakeholders, but the agency insisted it would continue working on the project.
"We continue working with our dedicated partners, including the City of Laconia and State of New Hampshire, developing plans to move the project forward with the millions of dollars that we have already raised."
Since 2003, when the credits were introduced, $243.2 million in New Market Tax Credits have been allocated toward 19 New Hampshire projects, according to the New Markets Tax Credit Coalition. Among them have been the soon-to-be-completed Concord Theater revitalization renovation in Concord, the Burgess BioPower project in Berlin, expansion of the Littleton Consumer Cooperative building in Littleton, construction of the Mid State Health Center building in Plymouth, the rehabilitation of a six-story mill building in Concord and the Marriot Residence Inn in Concord.