College aid details to be translated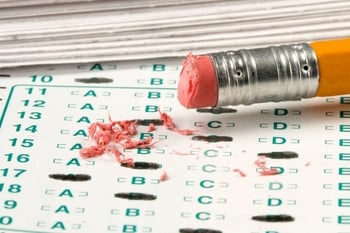 NASHUA – Applying to college and securing student loans is complicated enough, but when your parents don't speak English, it can make things even more difficult.
"Many of these new families arriving to the Nashua area, they are new to the system and they don't know the language yet," said Esteban Lopez, Latino initiative director for the New Hampshire College & University Council.
Over the next week, Lopez will be running financial aid nights in Nashua that will be catered toward Latino families.
The presentation will be given in Spanish and will touch on the issues of student loans, applying to college and learning some of the terminology, among other things.
Lopez, a native of Ecuador, said many students are the only ones who can speak English in their families. Having their parents on board greatly increases their chances of going to college, he said.
"Families have to work together," he said.
The program will be available at Nashua High School South at 6 p.m. Thursday and again next week at 6:30 p.m. Wednesday at Nashua High School North.
Lopez said the language barrier often complicates things, especially with all of the "college jargon" that is thrown around. But cultural barriers often compound the language barriers, he said.
"For the most part, these are immigrant families. They aren't familiar the educational process in this country," Lopez said.
He said he tries to explain to parents about things like FAFSA and how student loans work and how to make sure their children are applying to the right colleges.
Nashua schools have the highest enrollment of Hispanic students – 13.6 percent – in New Hampshire. Hispanic students make up 12.1 percent of the Manchester schools, and 3.1 percent statewide.
Hispanic students made up 19 percent of the city's high school dropouts during the past school year.
Although the district doesn't track with what prevalence Hispanic students are moving on to college, national statistics show that while making progress, they still lag behind their white peers.
In 2006, 58 percent of Hispanic students who recently completed high school immediately enrolled in college in the fall following high school, according to the National Center for Education Statistics.
That compares to an immediate college enrollment rate for white high school completers of 69 percent the same year.
In 1972, 45 percent of Hispanic high school completers immediately went on to college.
The Latino financial aid nights are not a new undertaking for the district – the high schools have been working with Lopez for several years, both for the financial aid nights and other programs.
Doreen Rinas, a guidance counselor at Nashua High School South, is hoping this year more parents will participate. Attendance at the information nights has been low in years past, she said.
The high schools are also holding general financial aid nights, hosted by the New Hampshire Higher Education Assistance Foundation, over the next week. South's will be tonight at 6 and North's will be Wednesday of next week at 6:30 p.m.
The tutorials could prove especially useful this year, considering the rising cost of tuition combined with the state of the economy making it more difficult to access affordable student loans.
The Latino financial aid nights are one of the ways the high schools are trying to make Hispanic families feel more comfortable at the schools.
Juan Bujosa, a teacher at South, has been trying to start a Latino parents group at the school but said he has had limited participation.
The school held an information night for Latino parents last month about the guidance department. About a dozen parents attended.
One of the ways Bujosa said school officials try to encourage Latino parents to attend is by making it more of a social gathering, encouraging parents to bring a dish from their native country and share it among the group.
Bujosa said the school has also made efforts to reach out into the community.
One of the newer initiatives involved a group of recent Hispanic graduates who attend college coming back to Nashua and going out and visiting Hispanic families at their homes and talking about college.
"We visited like six or seven families," Bujosa said.
"It was the first time we had the kids coming back to us," he added.
Bujosa said there is a certain amount of responsibility on the students to challenge themselves, as well.
Many Hispanic students are taking foundation-level courses, according to school district enrollment data, and Bujosa said he often encourages them to move up to a higher level.
"We're trying to encourage them get out of those foundation courses, just to challenge themselves," he said.