Cold calling isn't 'dead' because it works so well
The practice just needs to be approached differently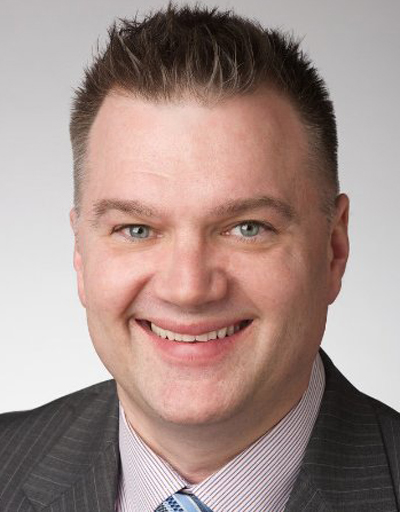 I'm often amused by predictions and proclamations about the demise of traditionally fruitful business practices. We see the headlines in business news media, on LinkedIn and various blogs: "Email is dead, cold calling is dead, the sales pipeline is dead, social business is dead, the independent practice is dead …". These are just a few headlines in recent memory that passed through my newsfeeds.
Perhaps the most slandered of traditional business growth tactics is cold calling. Not long ago, CEOs and sales mangers considered cold-call prospecting habits a prerequisite for a sales position. Unfortunately today, there is reluctance to implement cold calling in a sales strategy as it's often shunned and considered rude, interruptive and ineffective, even by some contemporary sales consultants.
Yes, the world has changed. Technology has changed the way we do business and buyers are far more educated. Does that mean that you can't reach out directly to a business prospect for whom you offer a truly great benefit? No, it just means that you may need to adjust your approach to the way people prefer to be engaged.
While we may hear that cold calling is "dead," that's not true. It just needs to be approached differently.
Cold calling isn't a random numbers game of rude interruptions the way people characterize it, but rather a strategic prospecting technique that works well when practiced professionally. If the practice of cold calling were indeed dead, this author would have to regard his own recent business successes as well as many of his clients' as nothing but dumb luck. This is clearly not the case!
'Secret sauce'
Let's really take a hard look at this. Wouldn't it be a shame if companies that can directly enhance revenue by executing a well-planned cold-calling strategy opt not to, and miss out on the growth opportunities?
I'm going to reveal some of the "secret sauce" that successful salespeople are using in their cold-calling strategy:
• Without a plan and preparation, the first call will be over very quickly, and so will your attempts to follow up. It's in the first few seconds of a call that the prospect is thinking (often unconsciously), "Is there opportunity here or is this just another sleazy sales guy I need to get rid of?"
• Know this: Most C-level decision-makers find it refreshing to hear from salespeople who can relate to their business challenges and don't have their own "agendas hanging out."
• Get familiar with the key challenges your prospects face and engage them in the first few seconds of the call. For example, if you are calling on contractors, it's important to know the key issues owners face in the construction industry – competitors low-balling jobs, dollars spent at the estimating table, the frustrations of the bid-to-award ratio and finding skilled labor.
• A cold call can be incredibly intimidating for the new salesperson. Gatekeepers can be brutal and remove a salesperson's dignity in seconds. However, with the right approach they can become your greatest allies.
• Figure out and understand your success metrics and create your prospecting plan around it. Develop feedback loops and include reinforcement training. You can actually predict your outcomes with some statistical accuracy using proven models. Cold calling will actually become your road to sales success.
Please keep in mind, as powerful as social media and content marketing can be, don't be lulled into thinking you can engage people better online than on the telephone or face to face. Cold calling still works, in fact probably better than it ever did.
As David Sandler said, "There are no bad prospects, only bad salespeople." What I take away from Mr. Sandler's line is that if there are bad salespeople then there must also be good salespeople. When the good ones cold call you up, you'll be engaged in relevant conversation right away.
Toby Payne, inside sales trainer and consultant at Sandler Training-Manchester, can be reached at 603-232-1520 or tpayne@sandler.com.