Claremont company proposing indoor facility for construction debris
New plan would accept 300 to 500 tons a day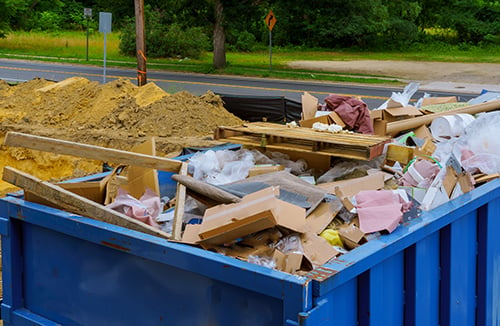 American Recycling, the company that last year scrapped a plan to build a construction and demolition transfer station in Claremont, is seeking approval to operate an enclosed C&D facility in the city.
According to the Valley News, American Recycling has filed for a special exception and three variances from the zoning board of adjustment. After that, the company would have to get site plan approval from the planning board.
The zoning board will review the proposal on March 2.
The plan call for construction of a 1.5-acre site on Industrial Boulevard alongside the railroad tracks. The design of the 48-foot-tall building, the company said in its application, would allow it to be enclosed to "allow for the recycling operation to occur indoors," according to the application. Under the new plan, trucks delivering the debris would in drive into the building to dump their waste.
According to the application, the facility would receive between 300 and 500 tons of construction and demolition debris per day, trucked into the facility across New England by between 30 and 50 trucks a day. The facility would extract the salvageable materials, like scrap metal, from the waste, then process and load the waste onto railroad cars and shipped to Ohio for disposal.
The company's original proposal faced strong opposition last summer. Opponents raised concerns about the volume of traffic and wear on city roads as well as potential environmental hazards, such airborne dust particles, soil and water contamination and the facility's proximity to neighboring wetlands and residential neighborhoods.
The result was American Recycling's decision to withdraw its site plan last August.
The group A Better Claremont, formed last year to oppose the original plan, will continue to oppose the new one, said City Councilor James Contois, who's also a spokesperson for the group.