Cheshire Medical's finances prompt action from health system
Financial loss due to several factors, such as cost of travel nurses needed amid workforce shortage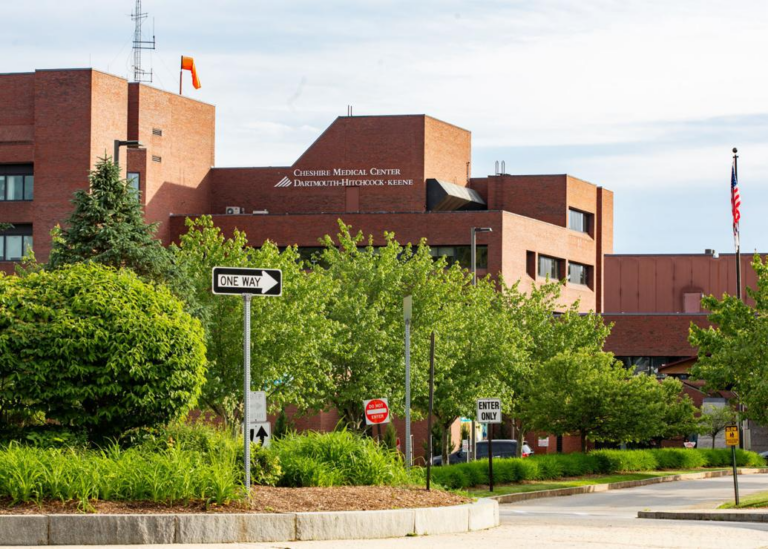 Citing Cheshire Medical Center's financial problems, the Dartmouth Health system has taken an administrative action related to the Keene hospital's role in a system-level financial arrangement.
The move doesn't impact the hospital's staff or patient care, nor does it affect its affiliation with Dartmouth Health, according to Cheshire Medical spokesman Matthew Barone. 
The Lebanon-based health system removed Cheshire Medical from its obligated group late last month, a July 3 notice published online on the change states. 
An obligated group is an arrangement in which organizations combine multiple business lines or assets to create a single financial entity, according to Barone. This can be a benefit, he noted, in situations such as borrowing.
"Like many major hospitals and health systems in the United States, Cheshire is facing significant financial challenges," Michael Waters, treasurer of the Dartmouth Health system, wrote in the notice. "Cheshire has developed a Performance Improvement Plan that we expect will produce improvement to their operating margin results during FY2024."
Richard Kes — healthcare partner at RSM, a global network of independent audit, tax and consulting firms — explained that lenders or bond buyers will look at the entities within an obligated group to ensure they have enough revenue and operating income to pay a bond back over time.
"You want to have a big obligated group if you can, but if you can't because of financial performance, it might be best to keep it as slim as possible," he said, speaking generally and not about Dartmouth Health.
Cheshire Medical's removal from the obligated group does not mean the hospital "needs financial relief to stay in operation," Barone wrote in an email. He added this shift also will not affect the hospital's new family medicine residency program, planned to launch next year, or other programs.
"Removal of Cheshire from the obligated group is a temporary financial action and doesn't impact its standing or the financial support from the Dartmouth Health system," he wrote.
Barone declined to share a copy of the hospital's improvement plan.
Financial losses
Cheshire Medical ended fiscal year 2022 with a $10.8 million, or 4.2 percent, loss, according to the hospital's 2021-22 community report.
Then-President and CEO Dr. Don Caruso told The Keene Sentinel in May that Cheshire Medical was losing about $3 million per month up until recently, but that had dropped to just under $2 million. The hospital's annual revenue is about $260 million, Caruso, who retired in May, said at the time.
The financial loss, Caruso said, is due to several factors, such as the added cost of the travel nurses needed amid the ongoing workforce shortage.
Additionally, he said, the shortage has also affected nursing homes and long-term care facilities. This leaves patients who do not need acute-level care, but aren't healthy enough to go home, at the hospital for longer than needed because they cannot be discharged. 
In these situations, the hospital no longer receives any payments from insurers or government payers, meaning Cheshire Medical absorbs those costs.
Dartmouth Health as a whole is also facing financial losses, though this has improved in recent months.
In the first quarter of 2022, ending Sept. 30, the system saw a $41.4 million loss — or nearly 6 percent — on a nearly $770 million operating budget, according to a November Valley News report. This was largely due to staffing expenses, the article notes.
A Valley News article from May states that, while the health system continued to lose money in its third quarter of the fiscal year, it saw a positive margin of 1.9 percent in March. This marked the first month since the fall of 2021 that Dartmouth Health had seen a positive operating margin, the report says.
The remaining members of the health system's obligated group are Dartmouth Health, Mary Hitchcock Memorial Hospital, Dartmouth Hitchcock Clinic, the New London Hospital Association, Inc., Alice Peck Day Memorial Hospital and Windsor Hospital Corp., which does business as Mt. Ascutney Hospital and Health Center, according to the notice about Cheshire's removal.
The notice says Cheshire Medical will continue to be responsible for its 2012 bond debt, and the goal is for the hospital to rejoin the obligated group if it "consistently maintains the financial targets that D-HH has jointly established with Cheshire."
Barone said the removal is not related to the 21 gallons of fentanyl solution that the Drug Enforcement Administration determined were lost or unaccounted for at the hospital over a two-year span.
Cheshire Medical recently paid a $2 million fine as part of the settlement requirements reached with the U.S. Department of Justice to resolve allegations of federal violations tied to the drug loss.
This article is being shared by partners in The Granite State News Collaborative. For more information, visit collaborativenh.org.